Fix Radio podcast downloads reach record numbers
Posted: Wednesday, June 22nd, 2022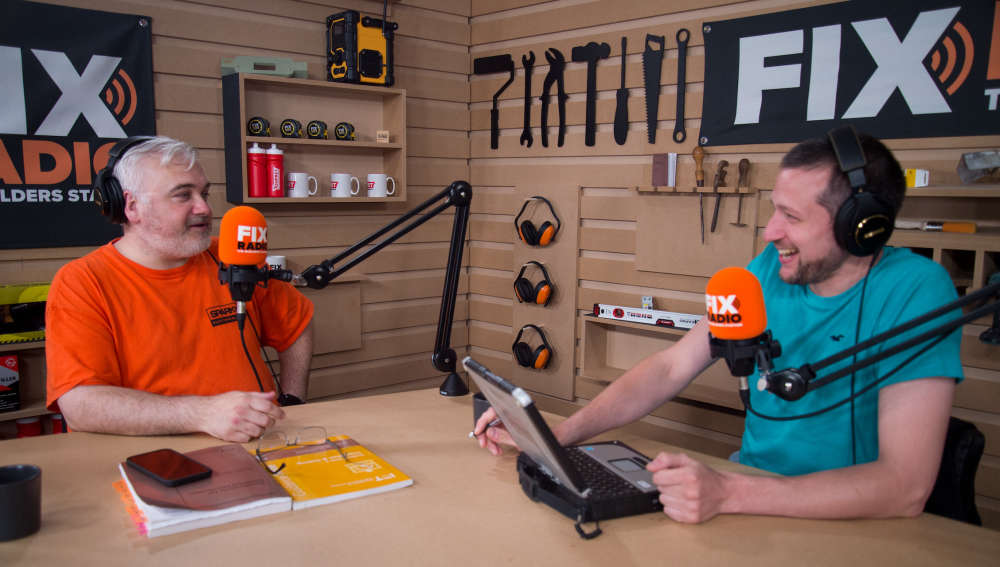 Fix Radio broke new ground with its podcast download figures in May. The Builders Station racked up 17,546 downloads across its five trade shows, The Clive Holland Show and The Bald Builders Breakfast show.
"It's great to see our podcast content continuing to grow and find a secondary audience on different platforms," said Greg Wilson, head of content, Fix Radio.
"The future looks very promising for our podcasts. In the second half of the year, we'll be finding ways to add even more value to our podcasts," he added.
June looks likely to replicate the May podcast download performance, bringing the company close to 100,000 downloads for the first half of 2022. Fix Radio generated 107,000 podcast downloads across the whole of 2021.
"Our podcasts are becoming an increasingly important part of our product offering. Moving forward we'll look at different ways to boost the reach of our podcasts and engage new listeners," added Wilson.
Explore our archive of content here.
The Carpentry Show with Robin Clevett
The Painting & Decorating Show with Joel Bardall
The Heating and Plumbing Show with Andy Cam
The Electrical Show with Thomas Nagy
Trending Stories
Comments
Add a comment
Log in
to the club or enter your details below.