The Bald Builders Breakfast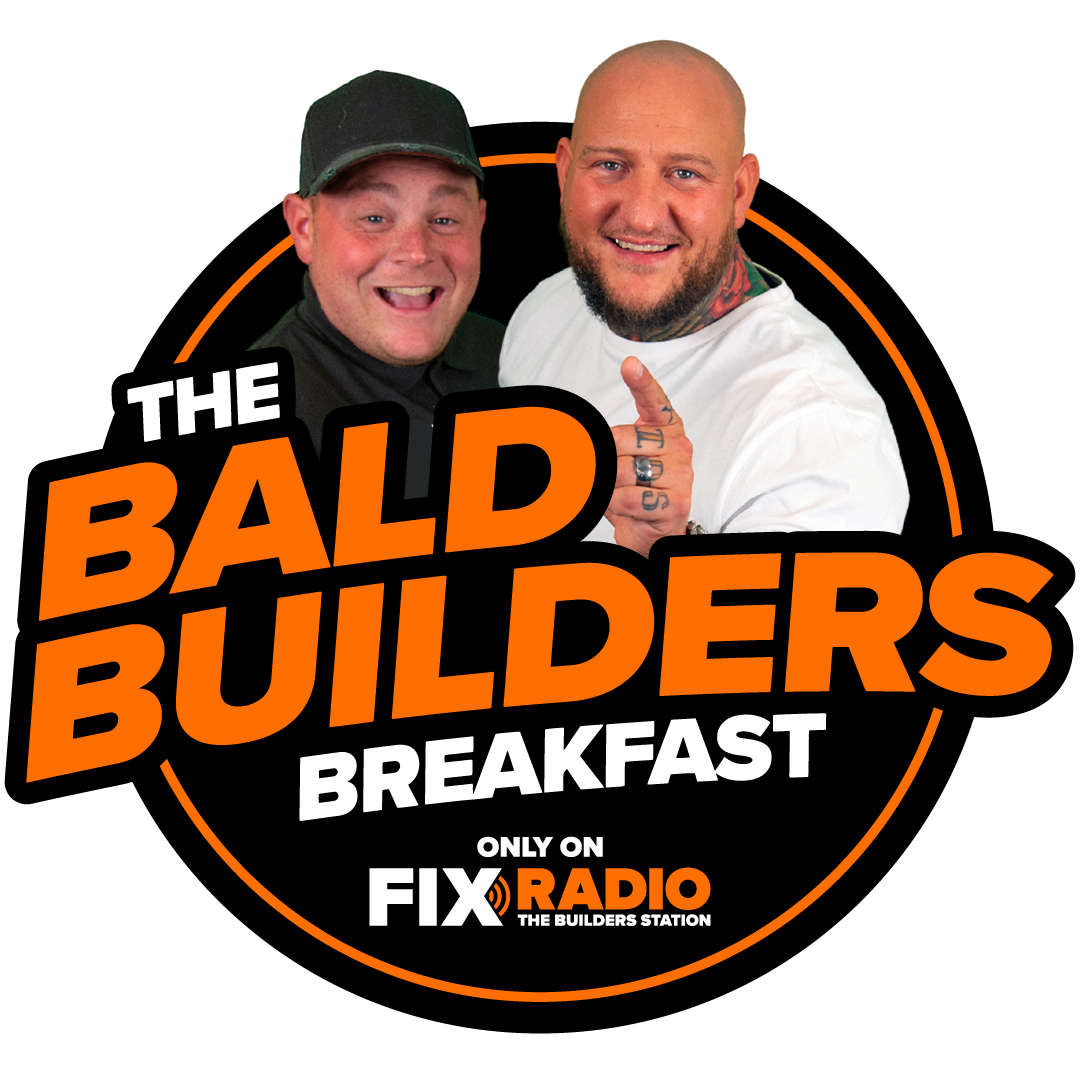 Social media's favourite mischief makers are with you every single morning waking you up and making sure that you get on site with a smile. Brad and Sam are The Bald Builders and they've taken over breakfast on Fix Radio!
An absolute whirlwind of chaos, the boys will be bringing what gained them over one million followers on social media to Fix Radio's brand new breakfast show.
Brad and Sam's brand of hilarity, pranks and family life has taken the boys across the globe, found them adding some celebrity numbers to their phonebook, opening a cafe and now they've blagged themselves a nationwide breakfast show and are spending their mornings with you.
Bringing you into the Bald Family - and introducing you to members of theirs, Brad and Sam are opening up the doors to their world and want to get you involved with their Bald Banter every morning, play along with their games and of course give you chances to win - including getting your Breakfast on Bradders! Maybe they'll even get their celebrity mates involved, like Vinny Jones from The Crafty Countryman!
Brad will bring you all the biggest stories to talk about on site and Sam will tell you just how much trouble he got himself into the night before. The journey to work with The Bald Builders is the essential way to start your workday.
Make sure you get involved, the lads have got their WhatsApp open every morning and want your messages.
Get in touch with us directly and save The Bald Builders number in your phone and drop us a line on the way into work on 07392 014 964.
The Bald Builders Breakfast is presented in partnership with Toupret