Posted: Monday, May 15th, 2023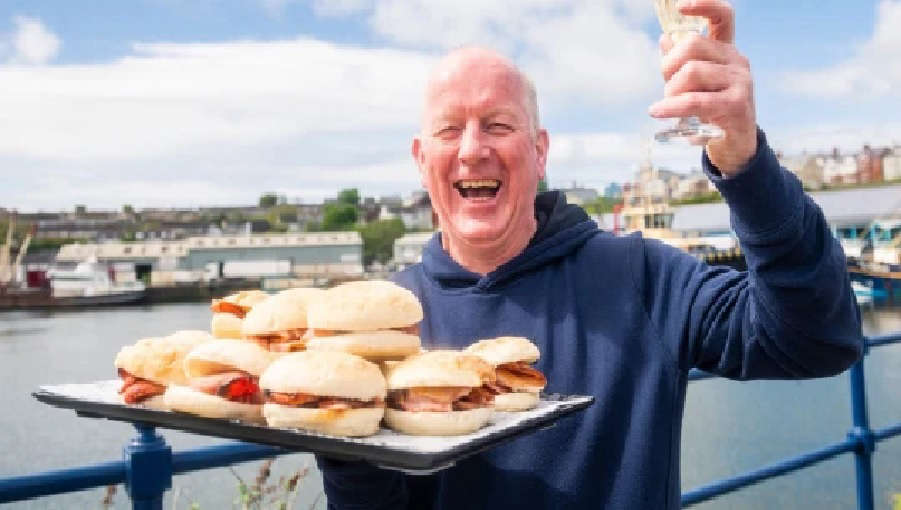 A builder from Milford Haven who won big on the lottery celebrated his victory by treating all his workmates to a round of bacon rolls, Metro reported.
Paul Bevans, 50, matched all five main numbers in The National Lottery's Set For Life draw on March 27, and was rewarded by receiving £10,000 every month for a year.
After hitting the jackpot Paul wasted no time celebrating in style, gathering his co-workers round and treating them all to bacon butties.
"I couldn't believe what I was seeing," said Paul. "In fact I was so unsure that I scanned the ticket about five times - this time with my eyes firmly open - and each time there was the same winning message."
While he could be forgiven for taking the day off, instead Paul popped his winning National Lottery ticket in his pocket, jumped in his van and headed off to work clearing out a house he had been working on.
He said: "When I got to the site I showed my boss and the other lads, and then headed to the local shop so it could be checked properly on the terminal before I called The National Lottery, and of course, to shout the lads a bacon, sausage and egg roll to celebrate!
"Once I'd made the call confirming the win I headed back to work and got on with the house clearance with everyone else."
While he has no plans to stop working, Paul is beginning to think about what the future may hold and although it's early days there are a couple of ideas on his wish list.
Trending Stories