Posted: Thursday, June 22nd, 2023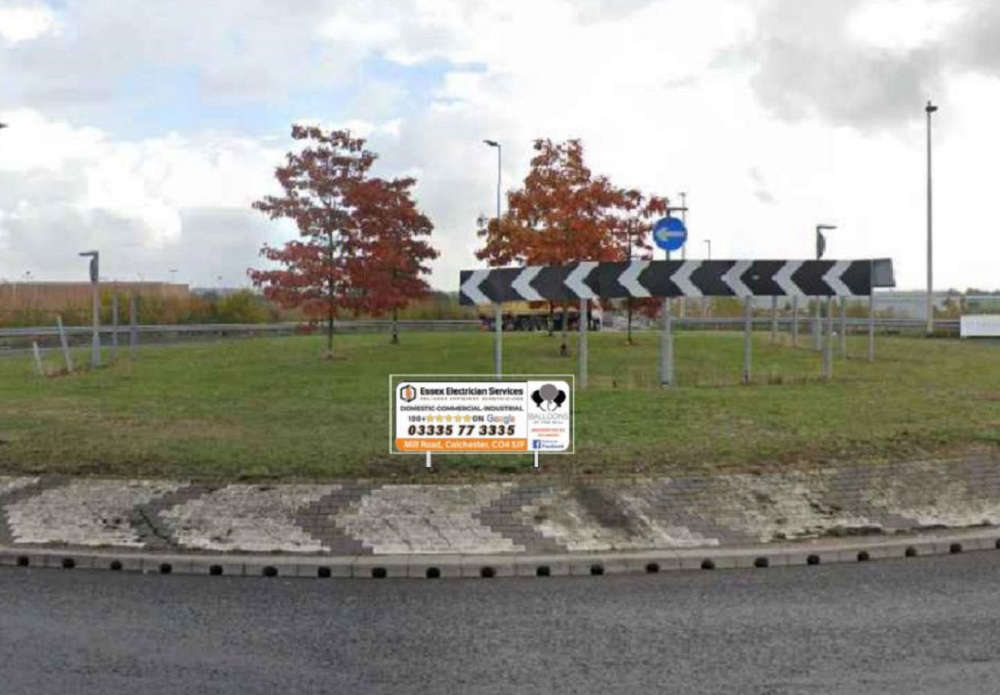 Daniel May applied to advertise his family-run business Essex Electrician 24hr Ltd in Via Urbis Romanae, off junction 28 of the A12, Gazette Standard reported.
The signs, which were proposed to be a metre wide and 0.4 metres tall, would have been installed on roundabouts on either side of the bridge which carries traffic over the A12.
But Colchester Council's planning committee rejected his bid, stating the signs would add to "street clutter" in the location.
It comes despite Daniel's proposal being made as part of a council-run roundabout sponsorship scheme.
The 39-year-old said he was "shocked" to see his application, which also advertises his wife's balloon art business, had been refused.
"I knew there was going to be a big development there and so I thought it would be the perfect opportunity to advertise my business," he said.
"I was really disappointed when I saw the signs wouldn't be allowed.
"We are a local business which looks after hundreds of people in keeping their homes safe and I feel we should be supported by the council, especially in these tough times."
The electrician, who runs the family business based in Colchester, said he has since been told the council will no longer let people advertise on roundabouts.
He added: "Now the situation as a small business is it feels like we have just thrown money away."
Among the documents submitted to Colchester Council, both Essex Highways and National Highways said the plan should be granted.
However, Myland Community Council objected to the bid amid fears the signs would distract motorists.
And Colchester Council raised its own concerns, ultimately rejecting the application.
A report reads: "The advertisements are considered unacceptable in terms of their impact upon visual amenity due to their prominence, size, design and the resultant addition to street clutter in the location."
It said the advertisements would "fail to integrate" successfully in the street scene, adding: "It is not considered that any public benefit outweighs the visual amenity harm to the character of the area."
Trending Stories