Posted: Monday, May 15th, 2023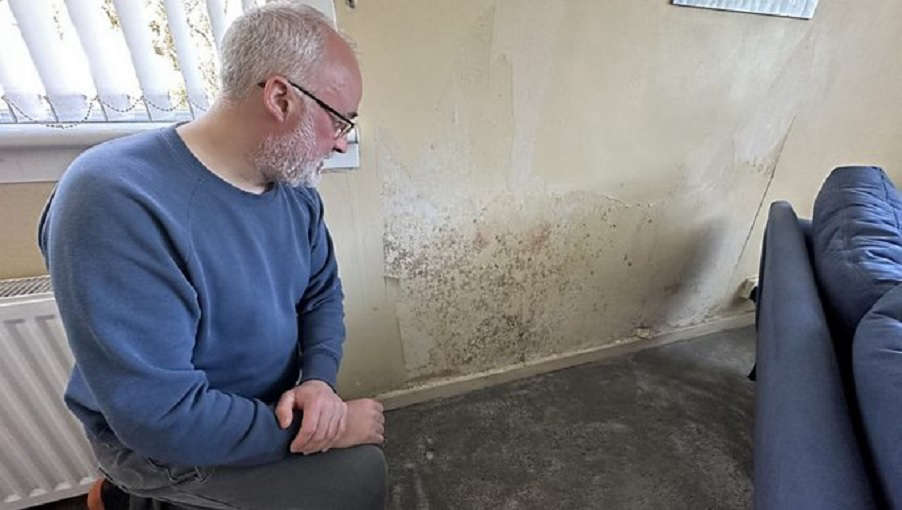 A home-owner said his flat has been ruined by black mould caused by a government "green" insulation scheme, the BBC reported.
Blaan Paterson is in dispute with his local council over his claim that cavity wall insulation has led to nearly a decade of damp conditions.
He has spent £4,000 on reports that suggest a mix of rock wool and polystyrene insulation - and a botched removal - have caused persistent damp.
South Lanarkshire Council said the work was carried out by contractors.
And an industry body said mould spores evident throughout Paterson's flat were "unrelated" to insulation.
The insulation was installed at Paterson's property in East Kilbride after it was given the go-ahead by the council as part of a Scottish government scheme around 12 years ago.
BBC Scotland has spoken with more than a dozen other residents in his neighbourhood complaining of similar problems after the scheme launched.
The Scottish government said it was sorry to hear about the concerns but added any issues should be addressed by factors "as soon as possible".
Paterson, 48, said he could expect to spend a further £10,000 to take the case to court and the long dispute has "destroyed" his mental health.
"For eight years I've tried everything," he said.
"You're just left in a situation where you don't know who to turn to. All this for work that I didn't even agree to have carried out.
"This was a Scottish government scheme that has completely ruined my home. And there is no help anywhere to get it fixed."
Trending Stories