The Plastering Show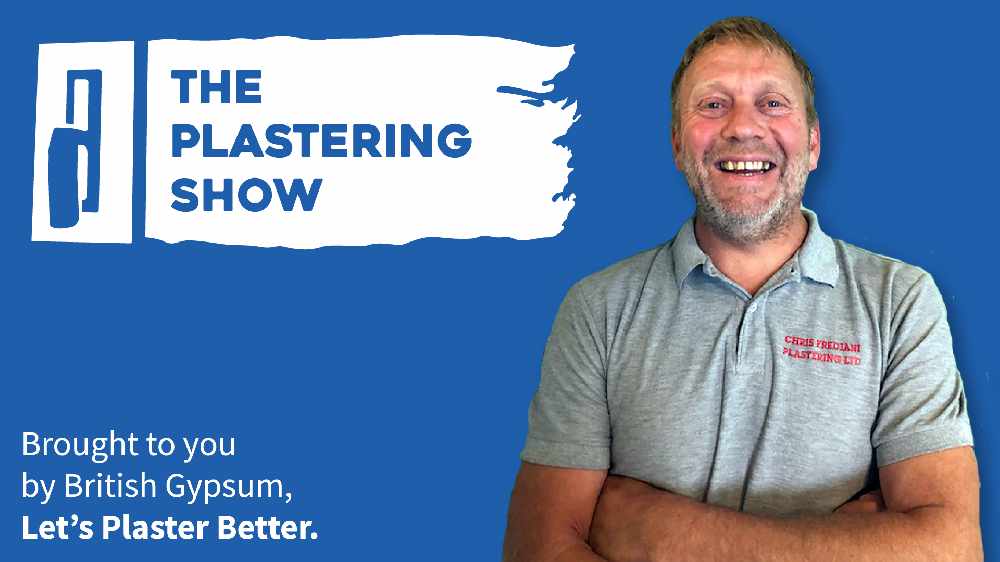 The Plastering Show is the UK's only mainstream broadcast show focused exclusively on Plastering.
Hosted by Chris Frediani, the show broadcasts every Friday afternoon from 1pm.
Join Chris as he takes a look at all the latest topics in the market including product launches, top tips, and exclusive deals. Chris is also joined by some of the biggest names from across the industry giving their view on the latest news and developments.
The Plastering Show - Live!
It's The Plastering Show Live! - in partnership with British Gypsum
On Tuesday 30th March from 6pm tune in here. We've got some great special guests lined up from the world of plastering, and chances to win fantastic prizes from British Gypsum, Including a £600 Dewalt Cordless Paddle Mixer!
Don't miss out- sign up above for your seat at the second edition of The Plastering Show live, with Chris Frediani, then check back here on Tuesday 30th March at 6pm.
Catch you then!
Latest Podcast
The Plastering Show on Fix Radio is brought to you in partnership with British Gypsum - for more information visit letsplasterbetter.com.
Find out more about joining the British Gypsum Certified Plasterer Scheme.
Discover British Gypsums enhanced finish range, ThistlePro, designed to offer more choice in plaster.