The Clive Holland Show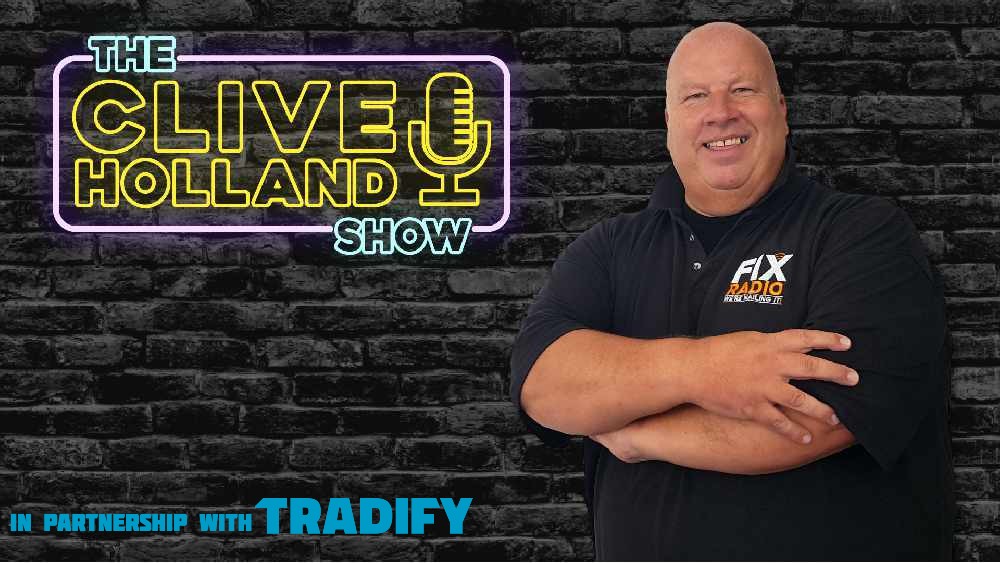 The Clive Holland Show is back, Monday to Thursday from 2 on with big name guests, the hottest topics affecting the trade and all the tunes you need for your workday!
Plus Tradify are all set up to keep your business on track, helping 15 thousand tradespeople in the UK have a life away from admin and get paid quicker.
Download the Tradify app today and start your 14 day free trial, plus if you use the code FIX50 when you sign up you'll get 50% off your first 3 months!