Posted: Tuesday, November 21st, 2023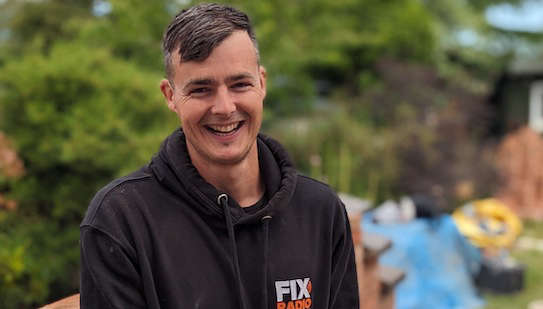 Izzy the Bricky aka Isaac Hallam is joined by guests on The Bricklaying Show to decipher every aspect of winning good work from pricing to quotes versus estimates, what not to do, and how to stand out from the competition.
Ash Francis from The Bricklayers Social Club says that a good presentation of oneself is key to building a good reputation with clients which in turn helps win more contracts. "Everyone takes you at face value. So, dress well, and look presentable.
"Apart from that, it's also important to have a good website or a good presence online with a decent portfolio of work to show. Vital to have pictures. Additionally, when you're having conversations with clients, be transparent and assertive. Be clear with your customers when quoting and pricing," he explains.
James Roden says he receives a lot of enquiries from social media - Facebook and Instagram. "We post all our work on there and get good reviews." He believes word of mouth is the best way to win good work.
His top tips on communicating with customers are: "Be yourself, don't try to be a salesman. Set clear expectations and be polite. I've also found the quick responses work better."
For Wayne Bettess the best to stand out from the competition is to "be different". He argues that it can come in different forms. "As a given, you have to be good at your job. However, you need to look and act differently. Communicating with customers is key."
Listen to the full episode here.
Trending Stories