Roofing experts gather at the Tradesperson of the Year Awards
Posted: Friday, April 29th, 2022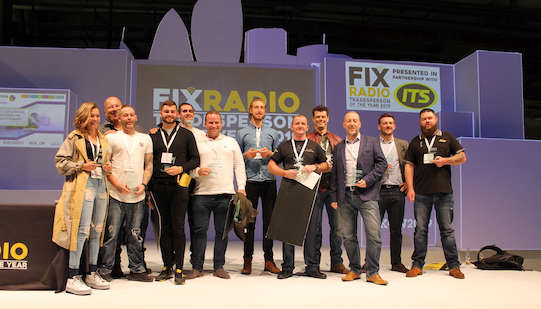 Fix Radio – the builders Station – has released its shortlist for the Roofer of the Year award, sponsored by Cupa Pizarras. The shortlist brings together experts from across the country, who have demonstrated in a wide range of roofing techniques to the highest level.
The Tradesperson of the Year Awards will take place on 04th May at the ExCel Centre, alongside UK Construction Week.
The ceremony, hosted by Clive Holland (The Clive Holland Show on 12-2pm, Monday to Thursday) will bring together tradespeople from across the country to celebrate the excellence in the construction trades.
"We're looking forward to welcoming everybody back to the awards next week," said Greg Wilson, head of content, Fix Radio.
"We've been away for two years due to COVID, so it is going to be a real pleasure to bring everybody together for this event. We wish all our shortlisted nominees the best of luck for next week," he added.
Fix Radio will give away 11 awards across the evening, covering most major trades.
Here is the shortlist of nominees:
Bill Westcott, Chalk n Cheese
Chris Norfolk
Geoff Smith, The Roofing Outlaw
Danny Madden, Danny Madden Construction
Trending Stories
Comments
Add a comment
Log in
to the club or enter your details below.