Plumbers head to Excel centre for Fix Radio Tradesperson of the Year Awards
Posted: Friday, April 29th, 2022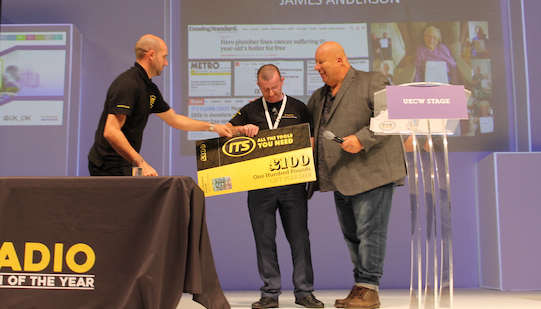 Plumbers and heating and engineers will head to the ExCel Centre next week to find out who has won the Plumber & Heating Engineer of the Year gong. The category, sponsored by Wolseley Plumb and Parts, has generated some fine nominations.
"There have been some excellent nominations in this category, covering all sorts of heating technologies," said Greg Wilson, head of content, Fix Radio.
"Some nominees have specialised in a range of eco-services while others optimise the performance of traditional gas boilers. There are some good stories there and it has been very hard to judge the winners," he added.
The Fix Radio Tradesperson of the Year Awards will be held alongside UK Construction Week at the Excel Centre in London, on the evening of the 4th May.
The ceremony, hosted by Clive Holland will bring together tradespeople from across the country to celebrate the excellence in the construction trades.
"We're looking forward to welcoming everybody to the awards next week," said Wilson.
"We've been away for two years due to COVID, so it is going to be a real pleasure to bring everybody together for this event. We wish all our shortlisted nominees the best of luck for next week," he added.
Fix Radio will give away 11 awards across the evening, covering most major trades.
Here are the shortlisted nominees:
Dan Tempest, DT Plumbing and Heating
Alan Dean Marcon, Green and Reliable Heating
Barry Ferguson, Ferguson Energy
Andrew Christopher, Waterloo Services
Trending Stories
Comments
Add a comment
Log in
to the club or enter your details below.