Naima Ben-Moussa calls for tradespeople to support domestic abuse survivors
Posted: Monday, May 16th, 2022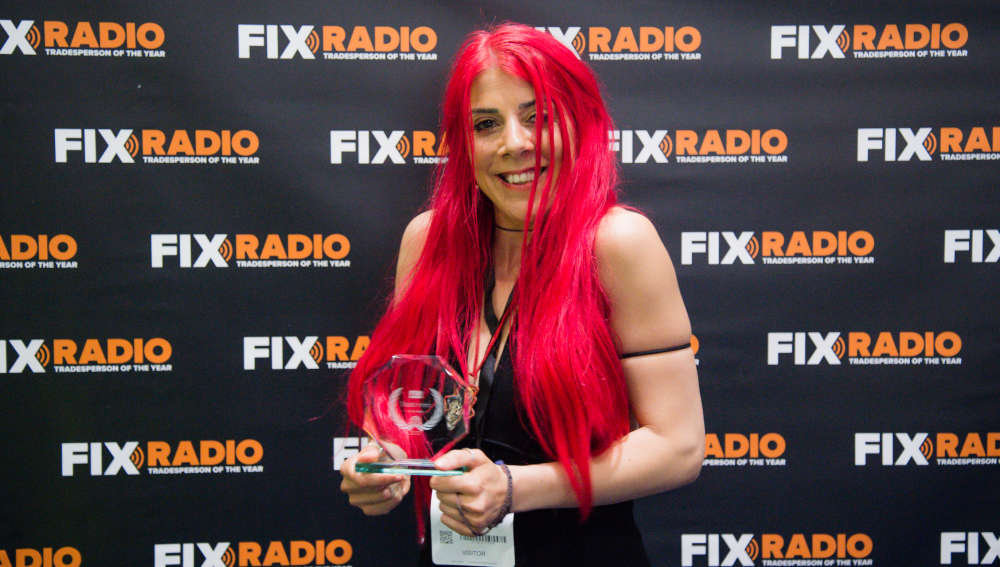 Fix Radio's Trade Hero of the Year, Naima Ben-Moussa is searching for volunteer tradespeople to help rebuild the lives of domestic abuse survivors.
Ben-Moussa needs painters & decorators, fellow plasterers, locksmiths, window fitters and carpenters based around Manchester, Derbyshire, Nottingham, and Bath who are willing to volunteer their time, to repair the homes of domestic abuse survivors.
"We're actively recruiting tradespeople that can go into somebody's home and rebuild it," said Naima Ben-Moussa, CEO of charity, Rebuilding Lives.
"It doesn't have to be tradespeople in full-time work. I am hoping there are loads of retired tradespeople out there that can spare the time to help," she added.
Rebuilding Lives, which became an established charity in October 2021 has partnered with Women's Aid to deliver its services. Since winning the Fix Radio Trade Hero award, sponsored by Etag, other agencies for domestic abuse survivors have approached Rebuilding Lives to see if they can work together.
"We have decided as a charity to work with other agencies on a referral basis. We are a new charity and felt this was the safest way to run our charity," Ben-Moussa explained.
All volunteer tradespeople are thoroughly checked before they are allowed to go on-site and work. "We handle all the referrals for tradespeople ourselves – we have to be very careful about who we allow on to these jobs," explained Ben-Moussa.
"There has been a huge amount of work behind the scenes to get the charity to this point. We are now in a position to get out there and start helping more people," she added.
Rebuilding Lives has already established several partnerships with suppliers, including British Gypsum, Artex and Rollins. British Gypsum is also offering free training to domestic abuse survivors from its four training academies around the UK. "They are trying to equip survivors with a trade," said Ben-Moussa.
"We're looking for other commercial sponsorships and suppliers to help rebuild survivors' lives," she added.
To help please click here.
Trending Stories
Comments
Add a comment
Log in
to the club or enter your details below.