More needs to be done to reduce construction dust warn industry experts
Posted: Thursday, June 23rd, 2022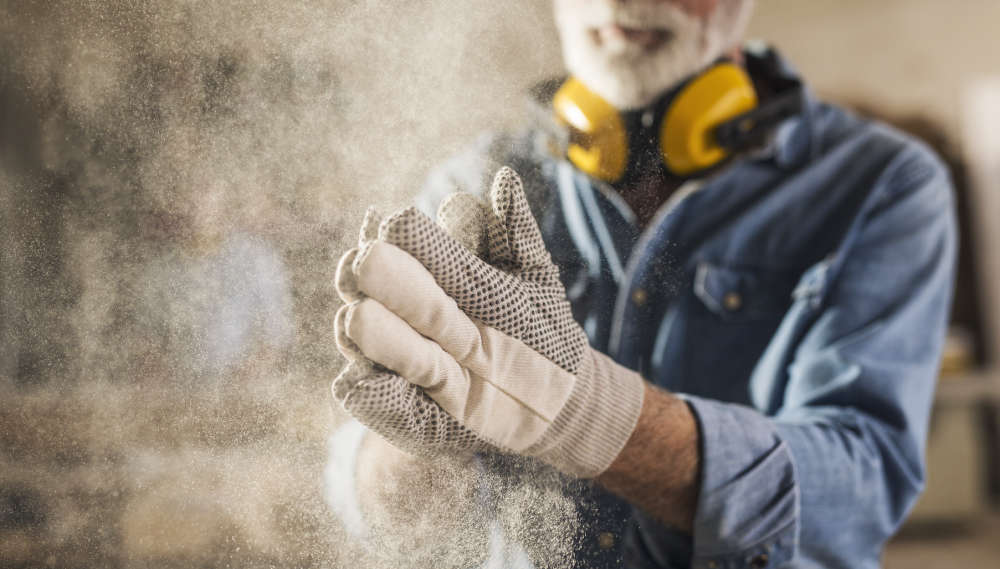 In June the Health & Safety Executive (HSE) is visiting sites to educate employers and workers to the dangers of construction dust.
The month-long Dust Kills campaign aims to get workers to adjust the way they work and reduce the risk of occupational lung disease.
"Every year, construction workers are dying from diseases caused or made worse by their work," said HSE chief inspector of construction, Sarah Jardin.
"We are urging employers and workers to take the necessary precautions to protect their long-term lung health," she added.
Figures on the CITB website make for a sobering read – there are around 13,000 deaths each year from occupational lung disease and cancer. It's estimated that about 40% of new cancer registrations/deaths are construction workers and approximately 500 construction workers die from silica exposure each year.
A figure that far outstrips the number of workers killed on site each year.
Despite the numbers, many workers fail to take respiratory health risks seriously. Speaking on The Clive Holland Show this week, Chris Tidy, product and safety specialist for MIPs, and head protection expert, UK & British Standards Institute said that many people failed to understand the impact of crystalline silica and dust.
"You still see it on sites today – people cutting things without any respiratory protection whatsoever. Although you don't feel the effects of it initially, these are long-term diseases. Sometimes you wouldn't feel the effects until much later in life," he explained.
Robin Clevett, host of Fix Radio's Carpentry Show, joined Clive to discuss the issue. Over his career, Robin has changed the way he works to reduce the impact of dust. Where possible, he does his cutting work outside, and he and his team use dust extractors and facemasks at all times.
"Making less dust is the biggest issue in construction – more than 3,500 builders die each year from cancers related to their work. That is hundreds more than die in accidents – it is a big problem.
Last week's Painting & Decorating Show, hosted by Joel Bardall also discussed respiratory health risks involved in the trade. Listen to the full show here.
Trending Stories
Comments
Add a comment
Log in
to the club or enter your details below.