The pandemic increases mental health strain on self-employed tradespeople
Posted: Friday, May 13th, 2022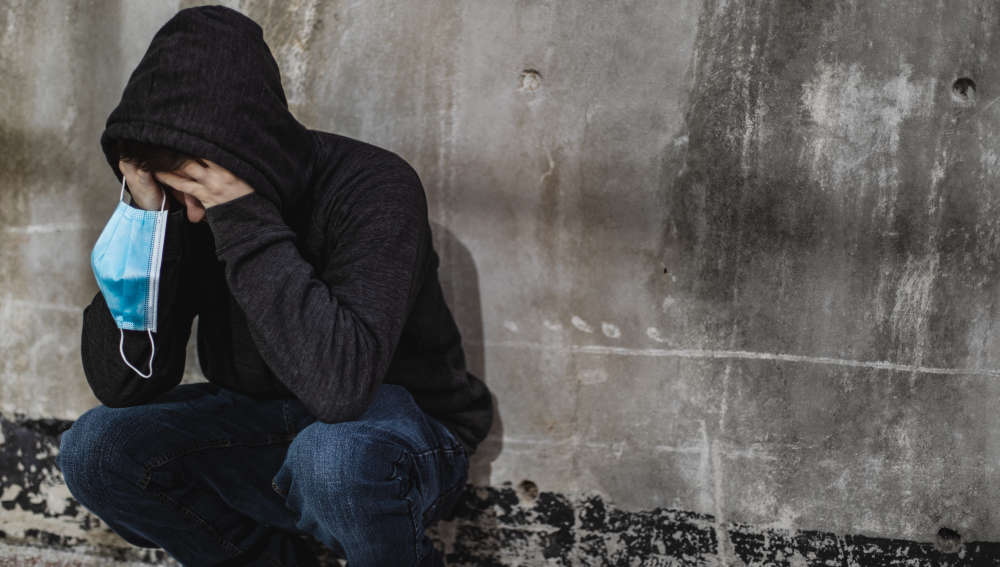 I've had COVID for the last five days.
It hasn't been pleasant, but I'm lucky my experience of the illness has been limited to a cough and a headache.
It has changed my life in other ways – I've moved country, changed jobs and bought a house. Nearly two and a half years after the pandemic started, I am older, wiser and poorer. But overall, I got away lightly.
For those working in the building trades, the pandemic has been a doubled edged sword. When people found themselves trapped in lockdown, they invested in their properties, fuelling a boom in repair, maintenance and improvement work that continues even now.
But the abundance of work after the initial lockdown has brought other challenges – spiralling materials costs, salary inflation and longer lead times have played havoc with project timelines and cash flow.
Some tradespeople have sailed through, but others have struggled and the toll on mental health of many small business owners is only becoming apparent now.
According to research from Simply Business, a massive 78% of self-employed people say that the pandemic has had a negative impact on their mental health and wellbeing.
A third of respondents say the impact has been severe.
It's not just one survey saying this – there are several. Fix Radio's own research found that 38% of UK tradespeople believed the level of stress and anxiety they were experiencing was at its highest level ever.
The high proportion of self-employed people in the building trade partly explains the industry's mental health crisis. The thought that if 'you're not working, you're not earning' drives tradespeople to work long hours on-site and head out to quote for future jobs on the evening and weekends.
The pressure is relentless, particularly if you're supporting a family and growing your business.
"People become self-employed because they think they are going to have more time on their hands, but really being self-employed you're going to be busier than all your mates," said Dan Brown of the Job and Knock podcast, when appearing on The Clive Holland Show this week.
"Is it a good time to go self-employed? It is a big decision because it does have a big effect on your mental health," he added.
Many tradespeople trying to grow their business are held back by their lack of skills. Just because you're a skilled tradesperson, doesn't necessarily make you a great businessperson. In the Fix Radio survey, nearly a third of respondents said they found discussing money with clients the hardest part of the job.
Nearly 40% said the biggest aid to their business would be education around "client interaction".
With Mental Health Awareness Week drawing to a close, it is worth noting that the most important statistic that hasn't improved in the last two years – the number of suicides among construction workers. Two people every working day take their own lives across the building business, and that rate shows little sign of slowing down.
On Friday, Fix Radio joins other radio broadcasters airing a minute-long message from the Duke and Duchess of Cambridge, part of the Mental Health Minute initiative.
If you want to help its a simple case of reaching out and checking on your colleagues on-site. Asking if someone is OK can have a transformative effect.
"We're all in the same boat," as Dan Brown summarised it earlier this week.
Trending Stories