Watch The Moment A Girl Gets Hit In The Face By A Seagull On Ride
Posted: Wednesday, July 28th, 2021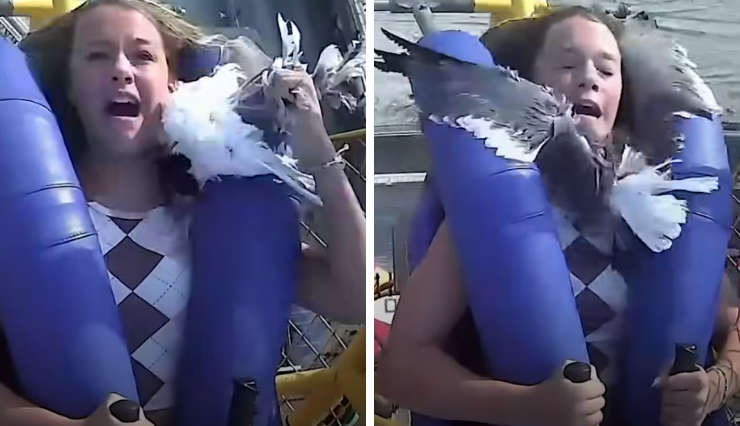 You ever been on one of those amusement park rides that shoot you up toward the sky at like 10000mph?
On their own they are scary enough - Yeh?
Well imagine a seagull smacking you in the face as you penetrate their natural habitat in the sky at high speed.
Viral footage has emerged of extremely unlucky American teenager named Kiley Holman, 13, who got hit in the face by a seagull as she was on a ride at Morey's Piers, an amusement park in New Jersey.
Shortly after takeoff, video shows the bird hitting the girl in the face, becoming trapped just under her neck.
Despite the initial shock, the teenager manages to grab the bird and fling it off her face where it casually flies off.
Speaking to Action News, she said "When I got shot up, then I saw it. It was going the opposite way, and then it came back and hit me right in the face.
"It felt really light, and it only left like the tiniest scratch."
Nope. Nope. Nope
(H/T Action News)
Trending Stories
Comments
Add a comment
Log in
to the club or enter your details below.