Unpaid Builder Causes £425k Of Damage To New Apartments
Posted: Friday, July 30th, 2021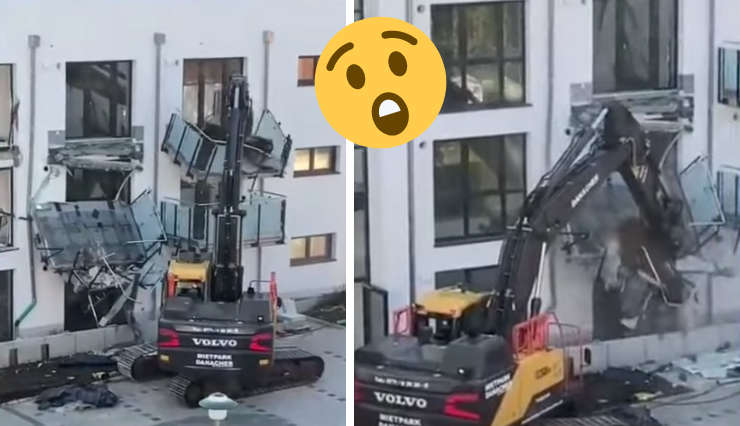 It's simple…Pay.Your.Bills
Footage has gone viral of a builder in Germany who became so infuriated over an outstanding bill that he decided to get an excavator and tear down the work his company had completed at a block of apartments.
The incident occurred on Wednesday night, in the German city of Blumberg in the Black Forest.
Up to 50 onlookers watched on in disbelief as the outraged builder used the excavator to smash windows on multiple levels and completely rip off balconies, at a damage cost police estimate to be worth €500,000 (£425,000).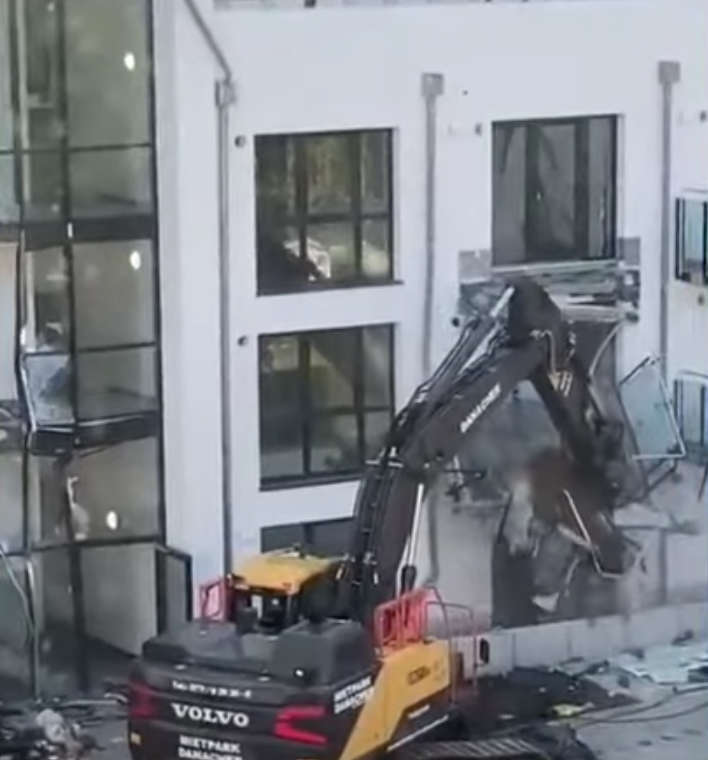 As reported by Metro, the driver explained his actions to police as "due to unjustly withheld payments [and that he] acted out of frustration".
The builder claims he is owed €5 Million in outstanding payments for the apartment block.
Thankfully no one was inside the building during the carnage and thus there were no injuries, but there was further damage being done inside the parking garage of the complex.
Despite driving away from the scene, he later turned himself in to the local authorities.
You can watch the video on here
After the destruction, the man simply got in his car and drove away, but later turned himself in to the police. https://t.co/rTSC4BpIpW

— Metro (@MetroUK) July 30, 2021
(H/T Metro)
Feature Image Credit: Youtube https://www.youtube.com/watch?v=FpI8tRZcAbs&t=49s
Trending Stories
Comments
Add a comment
Log in
to the club or enter your details below.