Uber Weed Added To Uber Eats In Canada
Posted: Tuesday, November 23rd, 2021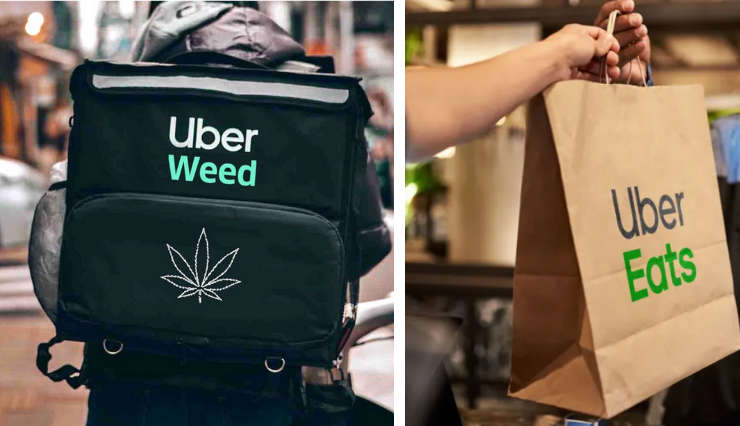 Uber has never shied away from being a disrupter in the market in its quest to shake things up and keep innovating, and just when you though Uber Eats had completely changed the game their new feature to be launched in Canada is a real eye-catcher.
With cannabis laws becoming increasing lenient in Canada, the ride-sharing company is launching a new 'cannabis category' to its Uber Eats app, that will allow customers to order the stuff straight to your door as easy as a delicious McDonalds meal after a big night out.
In a statement from the company, Uber said including cannabis within its app would reduce the illegal market for the drug, and would help to reduce the amount of drivers on the road who are under the influence and "improve safety on the road".
Great way to spin it really.
Uber to sell cannabis to customers in Canada https://t.co/b9Bu4I88cg

— Financial Times (@FT) November 22, 2021
The feature will only be available in Ontario, Canada, to begin with, though you would expect following the trial it is expected to be rolled out to markets where the law permits it in the future.
As reported by the Financial Times, "One difficulty for services selling drugs is the complex laws around using payment processors such as Visa or Mastercard to handle sales of a product that the US, at a federal level, still considers illegal."
"Uber's in-house payments specialists, working with our trusted external banking and payments partners, implemented proprietary measures to ensure full payments compliance," an Uber spokesman said.
(H/T FT)
Trending Stories
Comments
Add a comment
Log in
to the club or enter your details below.