Tradesman Trapped In 18ft Water-Filled Trench Rescued After 4 Hours
Posted: Tuesday, July 20th, 2021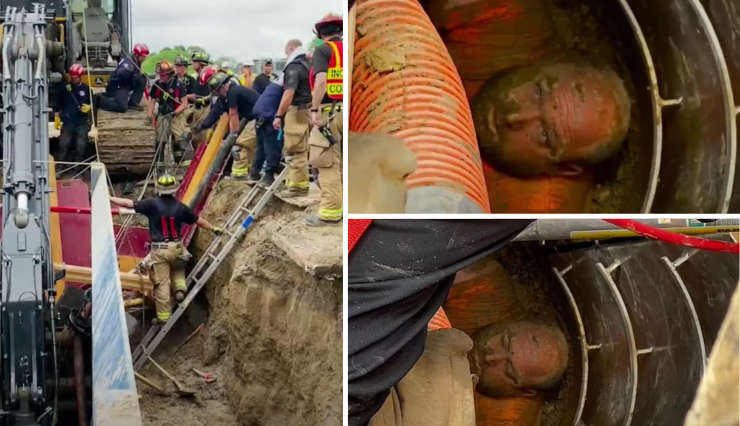 An American construction worker is lucky to be alive after being trapped for over 4 hours in a trench that filled up with water to his neck following a freak accident and collapse.
Dustin Leake, 35, was part of a team pumping water out of a trench in preparation for a sewer pipe installation when the the ground suddenly caved in and he found himself trapped 18 feet below the surface In muddy water and unable to move.
Rescue crews frantically and carefully worked out a strategy to free the man and stabilise the trench in doing so - bringing in vacuum trucks to remove 25,000 gallons of water while other workers dug out gravel from under him.
Speaking to Fox 59, the construction worker recounted the terrifying moment that he thought was going to cost him his life "'The ground came out from underneath of me and before I knew it I was pinned up against the plate."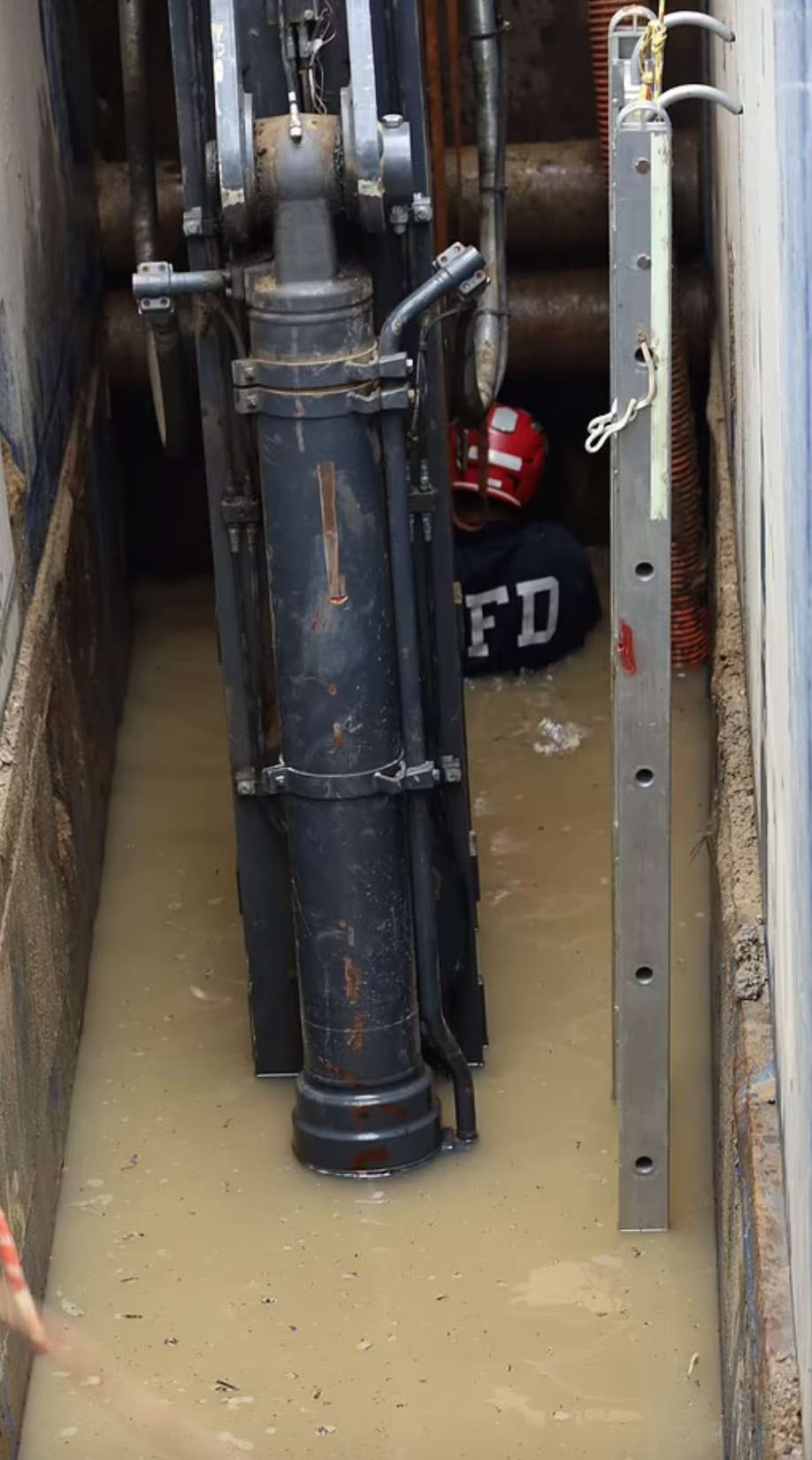 Footage of the tricky rescue situation. Image Credit Facebook
"I couldn't breathe and I couldn't talk and you know I just started slowing my breaths down,' he said. 'There's a steel plate I was going under and I was starting to roll under and it was crushing me."
"You know a lot of people get a life or death scare that lasts 40 seconds….Mine lasted four hours. Four hours. I was scared for my life."
Dustin's brother Devin, who is also a construction worker and witnessed the moment he thought he'd lost his brother, played a crucial role in the rescue, keeping his brother as calm as possible as they worked to free him.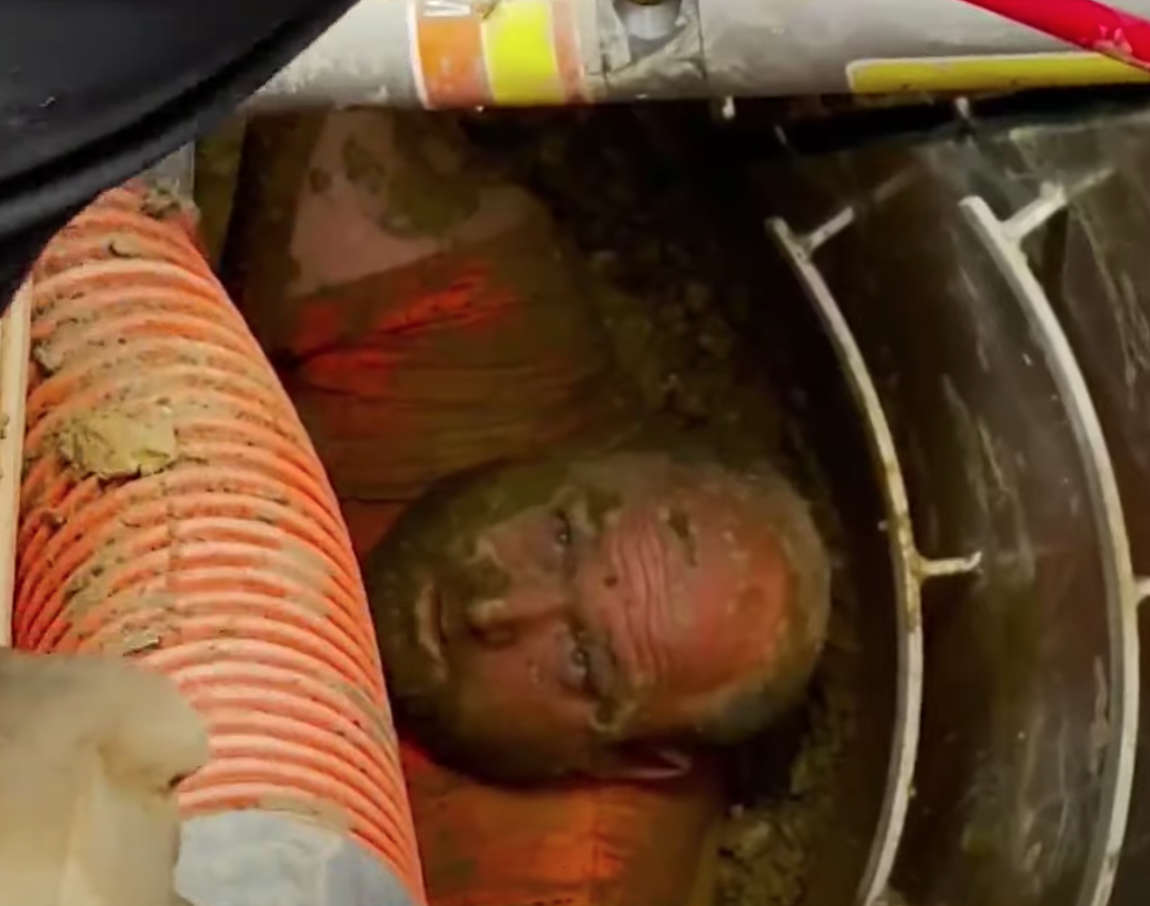 Dustin was trapped for more than 4 hours like this. Image Credit Fox 59
Terrifying images have surfaced that show a glimpse of just how desperate the situation was and how lucky Dustin was to walk away virtually unscathed with no major injuries.
Kevin Jones, Special Operations Chief for the Indianapolis Fire Department, spoke highly of the important role brother Devin played throughout the rescue, "They would talk to each other and kind of regroup and get back in the right mindset for us to be able to help."
You can watch footage of the rescue and the dramatic moment Dustin emerges from being trapped below.
(H/T Daily Mail/Fox 59)
Trending Stories
Comments
Add a comment
Log in
to the club or enter your details below.