The Harrow pub in Wanborough is haunted by ghosts, former landlord claims
Posted: Monday, April 25th, 2022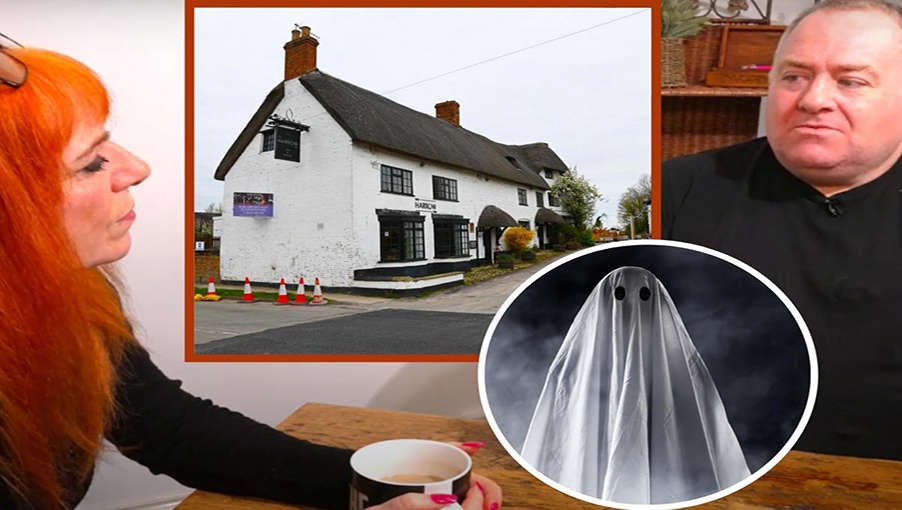 The former owner of a Wanborough pub claims to have seen ghosts who spoke to him while he lived there.
Spiritual coach Samantha Jayne chatted to chef Ian Jefferies about the five years he spent in The Harrow in Wanborough. Ian took over the lease in August 2011 and instantly felt something supernatural about the building, which dates back to 1714, reports the SwindonAdvertiser.
He said: "As soon as you walk through the door, you just know. It was full of spiritual life, almost like they lived with us."
While getting the pub ready to open, he saw a painter in the alley between the kitchen and bar who said good morning. He turned to ask the plasterers about 'the other bloke', they said 'what other bloke?' and the painter disappeared.
He claims to have seen a tall 6ft 2in 18th century man "with negative energy" working in the preparation area and dressed as a blacksmith, as well as two "polite, pleasant" eight-year-old girls who lived upstairs and liked to hide things.
A married couple once woke him up to tell him they were leaving "because they'd had enough" and five other spirits shouted at him for not asking where they were going. A boy called Charlie apparently appeared at a busy music night and threw Ian's sceptical dad's pint at him.
The most vivid memory involved Ian speaking to a happy, ghostly five-year-old boy with blond hair. After asking one of the bar staff who he might be, they claimed he was a cousin who they had been trying to contact for some time and they were glad he was happy.
Other people reported similar harrowing sights and sounds. His daughter saw the blacksmith, guests heard voices coming from empty bedrooms, customers saw ghosts in the toilets, and a cleaner saw a presence.
In Samantha Jayne's YouTube interview, Ian recalls a history of possibly-supernatural encounters which began at an early age in Oxford.
He said: "I felt somebody sit on my bed and talk to me, which was a big shock – but it was a pleasant talk, he asked if I enjoyed maths at school.
"My parents said when I was three or four, every now and again I would say 'look mum there's that man again, walking through the wall'.
"I've never understood or questioned why I know this, I just see myself as the bit in-between, the communicator. I don't see it as a negative."
Watch the full interview:
Trending Stories
Comments
Add a comment
Log in
to the club or enter your details below.