Speed Limits on Some Of Britain's Motorways Being Cut Back to 60mph 
Posted: Thursday, July 22nd, 2021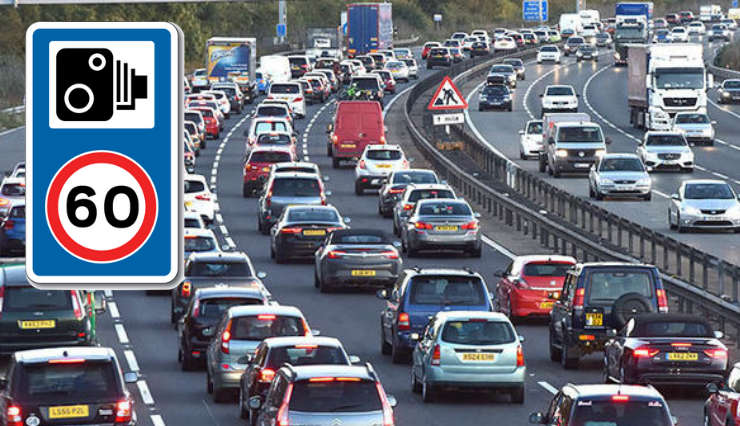 Dangerous levels of population are the reason a number of motorways are having their speed limits reduced to 60mph 'for the foreseeable future', with motorists facing fines of £100 and three penalty points should they violate the new limit.
Stretches of the M1, M5, M6 and M602 will have their limit reduced from 70mph to 60mph in an attempt to lower levels of pollution following a 12-month trial that found the emission levels of nitrogen dioxide (NO2) was almost double the legal level of 40 micrograms per cubit metre in some places.
As reported by the Daily Mail, Highways England have been studying how slower traffic conditions can positively affect pollution levels and thus have identified 30 areas that will have speed limits reduced to reflect these findings.
Slower speed limits will be introduced in:
Sections of the M32 near Bristol,
M5 to Oldbury
M1 between Sheffield and Rotherham,
M6 between junctions six and seven near to Birmingham
M602 near Salford and Eccles
🛣️Motorway speed limits are being cut to 60mph in a bid to lower dangerous levels of air pollution https://t.co/V37e5U3Qu0

— The Telegraph (@Telegraph) July 19, 2021
Additional motorway shakeups will also see drivers of HGV's affected, with diversions being put in place on sections of the A500 to junction 15 of the M6 during off-peak times to help battle the pollution issue.
Highways England's chief highways engineer Mike Wilson told The Telegraph: "We are committed to supporting the Government to improve air quality alongside and near England's motorways and major A roads."
"Air quality is within legal limits across the vast majority of our road network, and the picture is improving."
(H/T Daily Mail/Telegraph)
Trending Stories
Comments
Add a comment
Log in
to the club or enter your details below.