Sparkys Protest Over Plans To Train Unskilled Labourers To Do Electric Work
Posted: Thursday, April 22nd, 2021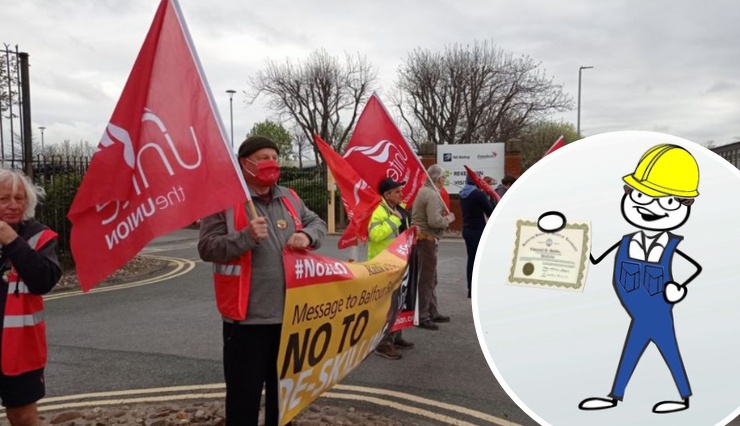 A group of frustrated electricians from Leeds have taken to the streets to protest NG Bailey's plans to train and offer courses to untrained labourers that will qualify them to work on specific electrical projects.
The protest was organised by trade union Unite and took place on Wednesday April 21 outside the NG Bailey office in Holbeck.
The issue has been an ongoing one, with a number of protests taking place over the past few months with a feeling in the electrical community that proposals such as these will lead to a 'deskilling' of the industry, with the future generations of workers at risk.
Speaking to Leeds Live, Pete Evans, a representative from Unite said, "I did five years' training to get my qualifications. Five years is a long time, but that's what we have to go through,"
"[NG Bailey are] going to train - on a nuclear power station - people who will do a seven-day health and safety course and then do two weeks' training to install containment."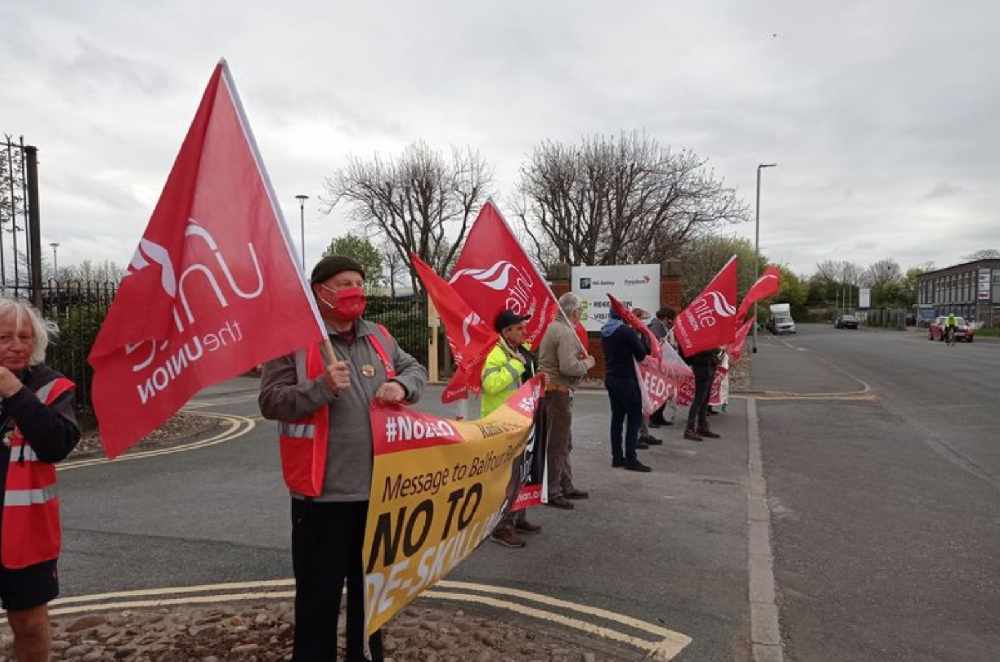 Protesters outside the NG Bailey Office in Holbeck. Image Credit: Leeds Live
"These protests will carry on until this operative system for unskilled people is taken off the books."
The specific fast-tracked courses that have been proposed would allow unskilled labours an opportunity to work at the Hinkley Point C nuclear plant project in Somerset, after attending and passing a 3-week training course.
Union representatives feel this would be the start of a slippery slope, which would pave the way for multiple projects like this to happen thus leading to qualified long-standing electricians with less work and a crisis facing the industry.
Another protester and electrician that spoke to Leeds Live was Martin Overy, who shared this fear as he said "To try and do away with four years of qualifications is very dangerous," he said.
"Instead of having fully-qualified electricians working on [Hinkley], they're just going to have people trained. This is a nuclear power station."
"Apprenticeships gave me a future. I'm here to protect the next generation's future. They're trying to take that future away.
(H/T Leeds Live)
Trending Stories
The RSS feed could not be loaded.
Comments
Add a comment
Log in
to the club or enter your details below.