Sparky Designs Alarm System To Give Tool Thieves 1000-Volt Shock
Posted: Wednesday, September 15th, 2021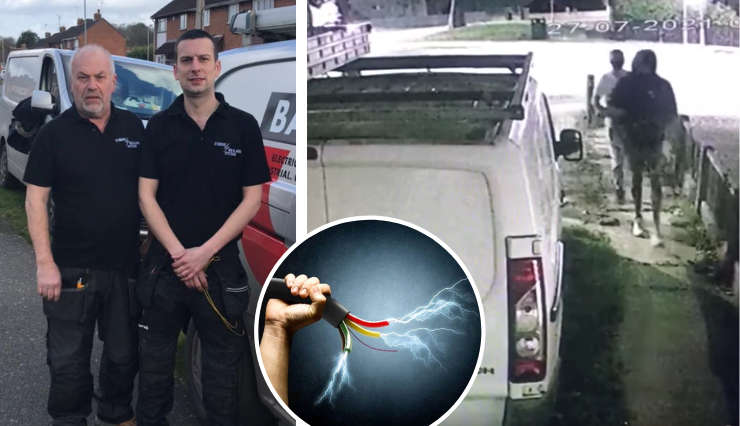 Ray Taylor returned to the Clive Holland Show this week to discuss how he set up his Stingray Alarm business.
The sparky has developed a series of van security products in response to being repeatedly broken into over the years.
Ray's entrepreneurial efforts grabbed national headlines two years ago when he electrified the handles of the back door of his van. Anybody tampering with the lock receives a 1000-volt.
Other security features of the Stingray Alarm system include a burglar alarm, blue flashing lights and a sound bomb.
"I had the side doors protected but they broke in the back door which I hadn't protected at that point," said Ray Taylor.
"So, I came up with an idea of how can I protect the backdoor, so I made this shocker system. In addition to the alarm I designed," he added.
Since installing the system there have been five further attempts on Ray's van, but he still has his tools. "They are not going to mess around with your van if there is an alarm going off," said Taylor.
He has also built a successful business selling his Stingray Alarm System - you can watch a full demonstration of the product in action here.
Trending Stories
Comments
Add a comment
Log in
to the club or enter your details below.