Scottish Electrician Saves Woman From Burning Car
Posted: Thursday, June 3rd, 2021
A Scottish electrician is being hailed a hero after rescuing a woman from a major car accident and burning vehicle moments before it exploded into flames.
The accident occurred on the A933 Arbroath to Brechin road - 22 miles northeast of Dundee - when a Volkswagen Polo being driven by 21-year-old Katelyn Ohren collided head on with a red Fiesta.
The impact of the accident was so severe that Miss Ohren's legs became numb and she was unable to get out of the car herself.
Fortunately for her, local sparky Ian Glover, 39, acted on adrenaline and instinct after witnessing the crash, coming to the aid of the young motorist and pulling her out of her mangled car despite it being on fire and having the potential to explode at any moment.
The car would do just that only minutes later.
As reported by Deadline News, the young driver was significantly injured in the smash, fracturing her sternum and suffering severe bruising and cuts on her body.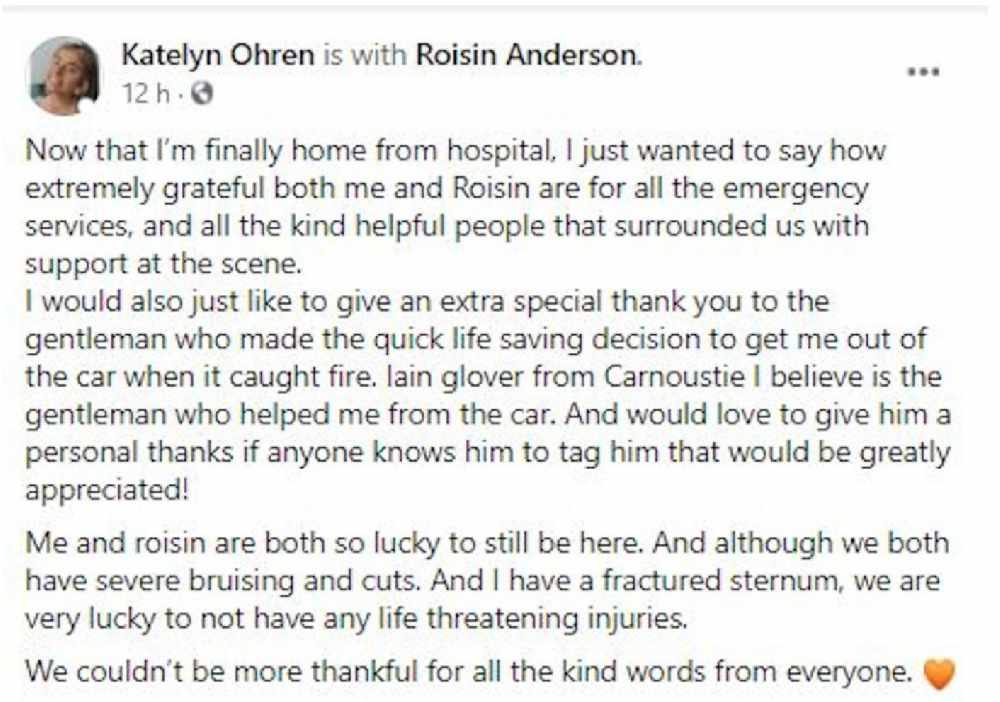 In a touching Facebook post, the 21-year-old has publicly thanked the tradesman for saving her life, writing: "Now that I'm finally home from hospital, I just wanted to say how extremely grateful both me and Roisin are for all the emergency services, and all the kind helpful people that surrounded us with support at the scene.
"I would also just like to give an extra special thank you to the gentleman who made the quick life saving decision to get me out of the car when it caught fire.
"Iain Glover from Carnoustie I believe is the gentleman who helped me from the car."
"Me and Roisin are both so lucky to still be here and, although we both have severe bruising and cuts and I have a fractured sternum, we are very lucky to not have any life threatening injuries."
Speaking to Deadline News, Katelyn said "Words can not describe how thankful I am for Iain.
"He literally saved my life, his quick decision to remove me from the burning car, literally a minute later and I would not be here.
"I would love for him to get some recognition for his heroic actions."
Legend!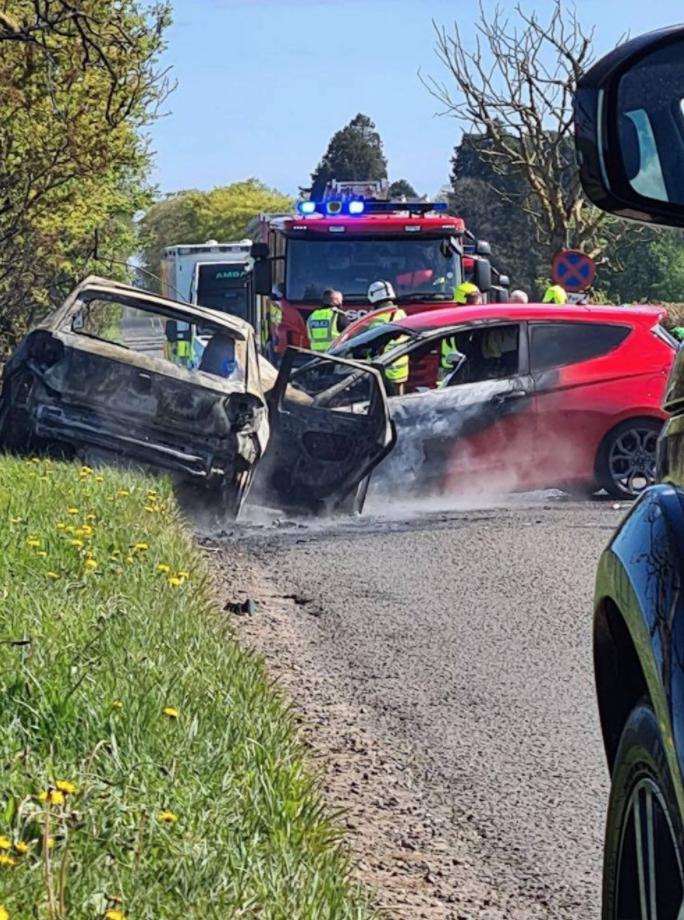 The crash site. Image credit: Iain Glover/Deadline News
(H/T Deadline News)
Trending Stories
Comments
Add a comment
Log in
to the club or enter your details below.