Rope Technician Awarded £900k After 3-Storey Fall On Site
Posted: Tuesday, September 14th, 2021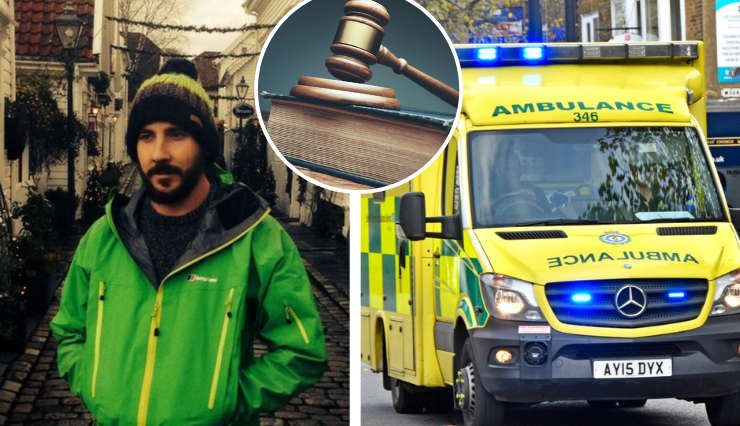 A rope technician who fell 3 storeys while attempting to remove netting from a building in Canary Wharf in 2017 has been awarded £900,000 from his employer.
Kyle Hunt, 37, from Orpington, fractured his spine and broke his ankles and wrists after the the clamps being used to support him slid off a gap in a steel beam and sent him crashing down eight meters below at the building on Bank Street, Canary Wharf.
4 years on from the incident and the constriction worker is still feeling both the physical and mental effects of the horrific injury that has required several surgeries.
£900,000 has been handed over to the 37-year-old in settlement fees, who was working for Over The Edge Top Access And Safety Netting at the time of the fall.
Construction worker who fell 3 storeys and broke his spine awarded nearly £1m https://t.co/RMrJd2Q9OT pic.twitter.com/YUjJJl34yb

— The Mirror (@DailyMirror) September 8, 2021
As reported by the Mirror, Kyle recounted the terrifying ordeal, saying "I had travelled across seven beams when two gliders came away from the steel."
"The third then followed and I was hanging by my hands. As I was carrying additional equipment, I knew I wouldn't be able to hold on. All I could do was brace myself for the fall."
"As the months went by, I realised that I was facing a long recovery and would need support for months and years to come. This made me suffer with an incredibly low mood."
The technician has described the feeling of receiving the settlement as a 'huge weight off my shoulders' with his solicitor Natasha Fairs hoping this incident gives the construction industry a much needed wake-up call when it comes to safety and protecting their employees.
"We would urge employers in the construction industry to learn lessons from these types of cases. The safety of workers must always come first in any given situation", in comments made to My London.
"While nothing will ever change what has happened, we're pleased to have secure Kyle his settlement which will ensure that he can access vital rehabilitation to help him move forward with his life."
Feature Image Credit: Kyle Hunt
Trending Stories
Comments
Add a comment
Log in
to the club or enter your details below.