Plumber Ordered To Pay £100K Over Use Of Ring Doorbell 
Posted: Tuesday, October 19th, 2021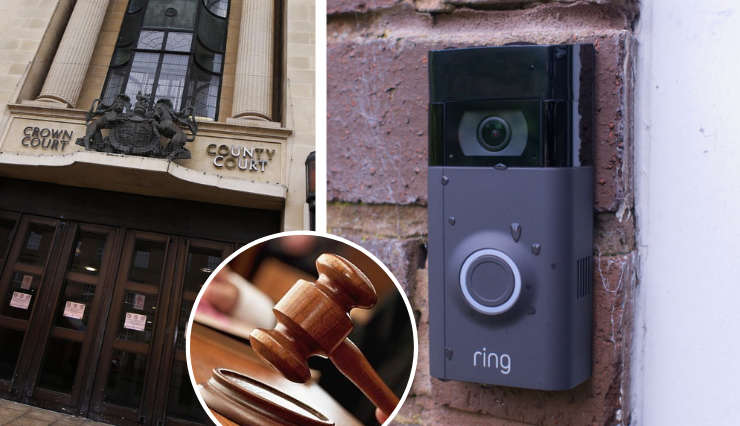 If you own a Ring doorbell you might want to think twice, after a landmark court ruling has left a plumber in Oxfordshire being asked to stump up £100,000 in compensation to a disgruntled neighbour, who took him to court on claims the surveillance doorbell 'breached her privacy'.
Jon Woodard was in complete shock after the ruling was made in Oxford County Court last week, with Judge Melissa Clarke ruling the tradesman's use of the device was in breach of the Data Protection Act 2018 and UK GDPR laws.
Jon was taken to court by his neighbour Doctor Mary Fairhurst, with the court hearing that the relationship between the two neighbours had deteriorated in recent months after Fairhurst voiced her displeasure at feeling 'harassed' knowing she was being continuously watched by the doorbell without her permission.
Plumber fears losing home in £100k Ring doorbell privacy dispute with neighbour https://t.co/HW4h31Sfki pic.twitter.com/tdauuNc0Gy

— The Mirror (@DailyMirror) October 14, 2021
Despite being a commonly used device in thousands of homes in the UK, Judge Clarke stated the tradesman 'had collected the doctor's personal data by recording her beyond the boundaries of his property'.
The plumber now fears he will lose his house and may even be forced to close down his business.
As reported by the Mirror, he said "This court ruling means I am probably going to have to go bankrupt and close the business down because I can't afford £100,000, I can't even afford £5,000. How is that fair?"
"It's going to be over £200,000 and I'm petrified. I know I'm going to lose my house and my business, it's horrific. I won't ever own my own house again."
If you do own and operate a Ring doorbell the company is urging users to inform visitors that they are being recored to avoid disputes such as this.
(H/T Mirror)
Trending Stories
Comments
Add a comment
Log in
to the club or enter your details below.