Pimlico Plumbers sold to US home services firm Neighborly
Posted: Tuesday, September 21st, 2021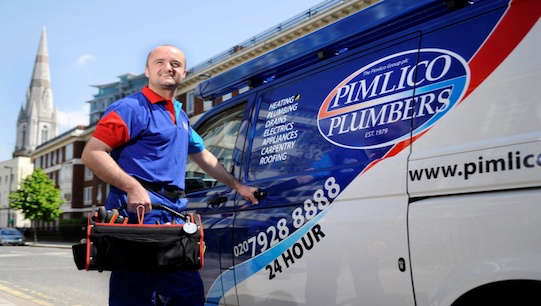 Pimlico Plumbers has been sold to US home services group Neighborly for an undisclosed amount.
Company founder and chair, Charlie Mullins has offloaded his 90% stake in the firm and exited the firm.
He will reportedly use some of the funds to back other ventures in music promotion and overseas property.
Charlie's son, Scot Mullins retains a 10% stake in the firm, and will continue as chief executive.
According to Mullins, COVID has taken the firm to another level. During the pandemic it was handling 2,000 to 3,000 jobs per week. The firm completes on average of 100,000 service jobs for central London homeowners and businesses each year.
Starting out with just a second-hand van and a box of tools, Mullins has built Pimlico Plumbers into a business with GBP£50 million in revenue and over 400 employees.
After appointing Cavendish Corporate Finance, Mullins received approaches from buyers in the US and France.
"We had various people who wanted to buy the business and interest from all over the world, including France, America and somewhere in the Middle East," Mullins told the BBC.
Trending Stories
Comments
Add a comment
Log in
to the club or enter your details below.