Midweek Motivation With Mr Motivator!
Posted: Wednesday, April 28th, 2021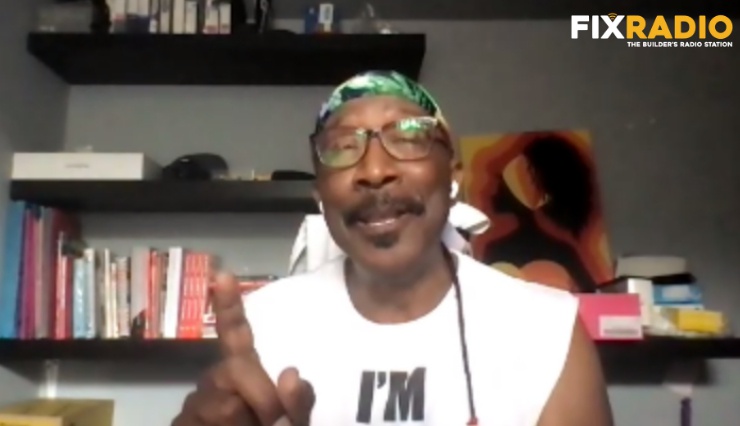 It can be difficult to stay motivated all the time, especially half way through the week when the weekend still seems so far away. Some days can feel like a drag – and Clive Holland talked through exactly that, alongside how to get some much needed motivation on the Clive Holland show yesterday - where he was joined by Mr Motivator, the TV personality.
Clive asked Mr Motivator all about how he stays motivated at work – and what we can do to make sure we do as well…
"The thing is, when you love what you do, it's never work. When you work with the amount of different people I work with, I believe exercise and activity should be all inclusive, I'd never exclude anybody.
"That means you meet so many people who have benefited from either my words, or my actions, or the atmosphere. I'm trying to encourage everybody to do their little bit to help Britain."
The big guy went on to ask Mr Motivator about how to get it right from the very start of the day to make sure you're ready for a hard days graft:
"It's important that you start every single day right. I tell myself that today is gonna be a great day, no matter what. Because you know what, when your cup of happiness is full, there's always some idiot who wants to destabilize you wants to nudge your elbow.
"The other thing I do, I count how rich I am. And that's nothing to do with money. It's all the things that money can't buy that tell you how rich you are."
The TV Personality also went on to say that we can't assume we know what people are going through though, and be kind to everyone…
"I think it's important for all of us to recognize that mentally, we could all be fighting battles that no one knows about. Sometimes we can't figure out what it is. But what you've got to do is recognize that every single day that you carry on - you're getting closer to that success.
"I know for a fact that there were days when things were not easy, things were rough. Things were really difficult when I was homeless, when I was a single parent, but all those things are in my life. I knew that if I work hard if I was considerate and if I was caring to other people, eventually, it would pay off. I believe that all of us need to embrace those principles."
You can catch more motivational shows as well as celebrity and industry interviews alongside some great tunes on the Clive Holland Show on Fix Radio, Monday to Thursday between 2 – 4pm.
Can't wait that long? You can catch Clive's weekly podcast below!
Trending Stories
The RSS feed could not be loaded.
Comments
Add a comment
Log in
to the club or enter your details below.