Locals Support Tradesman After His Van Was Stolen And Set On Fire
Posted: Monday, June 7th, 2021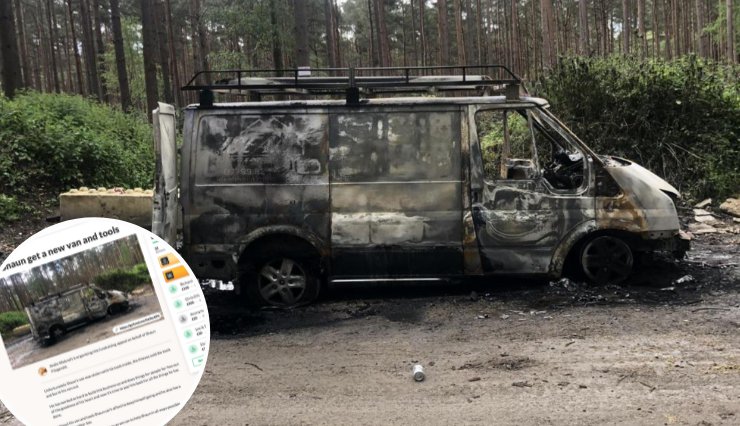 A tradesman in Southampton has been blown away by the generosity and support of his local community after his Ford Transit van was stolen and set on fire last week, with over £10,000 worth of tools taken as well.
Shaun Fitzgerald, 50, who owns building and refurbishment company IDEAL, woke up last Monday to discover his 10-year-old work van was missing in an all-too-familiar scene for tradespeople in this country as this serious crime continues to spiral out of control.
Devastatingly, after receiving the call from police that the van had been found, the tradesman arrived on the scene to find his van had been completely stripped of its parts, all his tools had been taken that he had collected over this 30-year career and the thieves had burnt the van to a crisp making it almost unrecognisable.
The van was taken from his home in Millbrook and found in Camberley, Surrey, 50 miles away.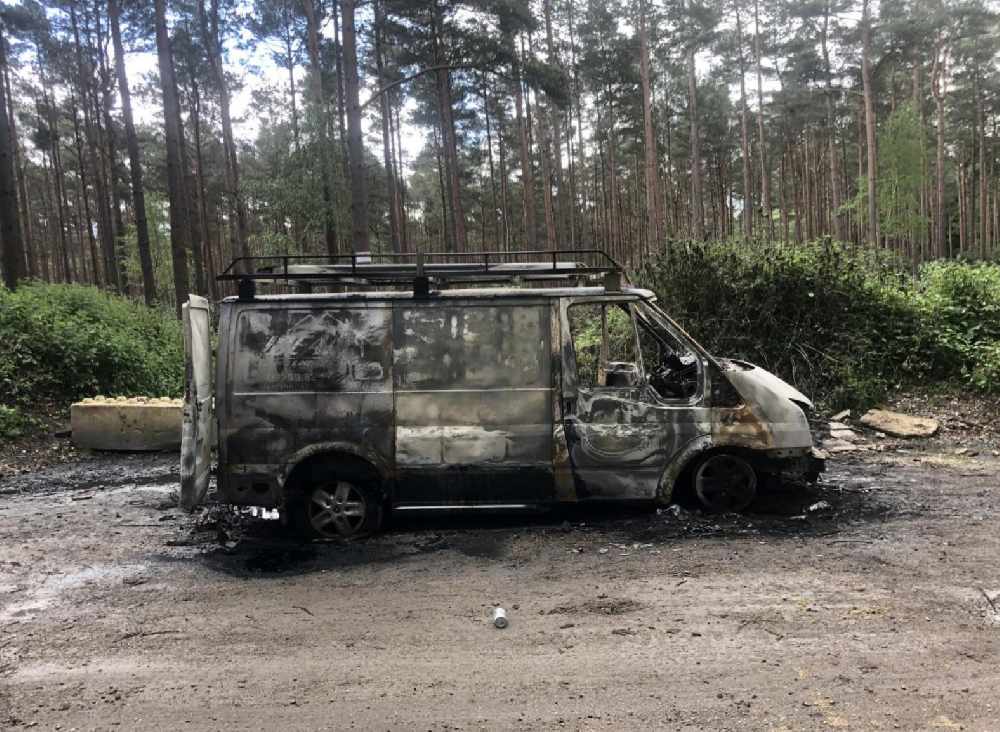 How the van was found. Image Credit: Help Shaun get a new van and tools GoFundMe Page
Speaking to the Daily Echo, Shaun said "The van was 10-years-old and it was my pride and joy. It has knocked me a lot and I'm quite a tough individual."
"I was contemplating shutting it all down. I thought, we've had hard years with Covid and now this happens. So I'm here fighting my conscience because I know I can't because I have customers."
While the van was insured unfortunately the tools were not, but the local community has stepped up in a number of ways to help get the father-of-three back on his feet.
Friends, family and clients have all come together to help support him, offering to buy him more tools and contribute financially during this incredible difficult time.
Unbeknownst to Shaun, A GoFundMe page was set up by a family of one of his daughter's football teammates, a team he has generously sponsored for the past 2 seasons.
Setting a modest target of £500, at time of writing the page has received £960 of donations so far and is growing by the day.
Having only recently found out about the page, the tradesman spoke emotionally about what it meant, "The gesture of it all was upsetting, in a good way. People have come together and they've done this for me. They didn't have to," in comments made to the Daily Echo.
"I've been such an independent person for years, no matter what it is, I carry on. I don't ask for people's help. This was heart-wrenching. It's just so nice."
If you would like to contribute to Shaun's GoFundMe page you can do so here.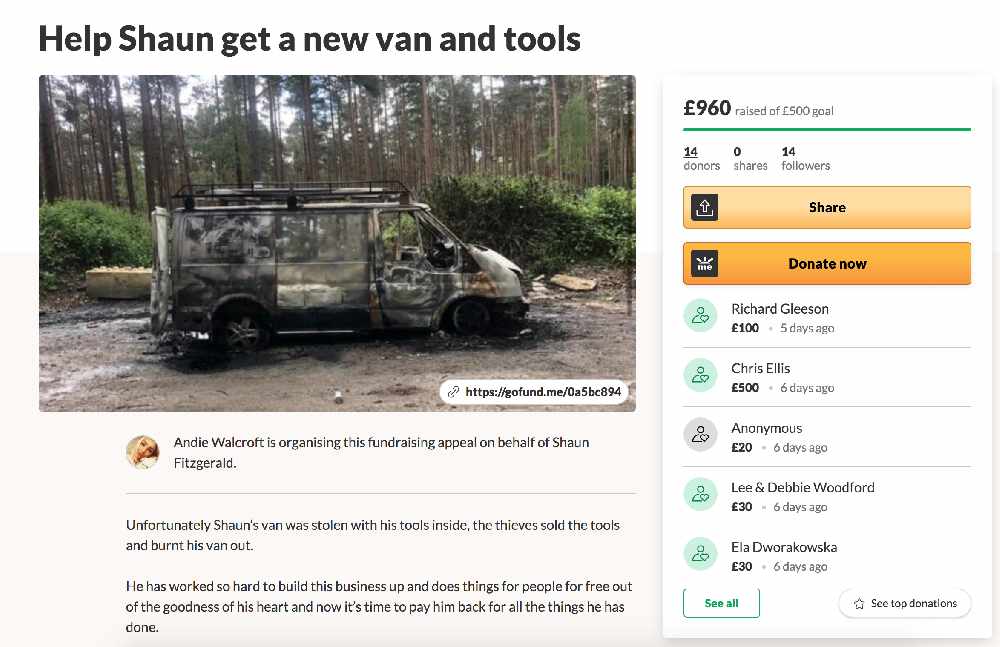 (H/T Daily Echo)
Trending Stories
Comments
Add a comment
Log in
to the club or enter your details below.