Heart-warming moment builders use their digger to rescue dog from drowning in an irrigation channel in Ecuador
Posted: Wednesday, April 27th, 2022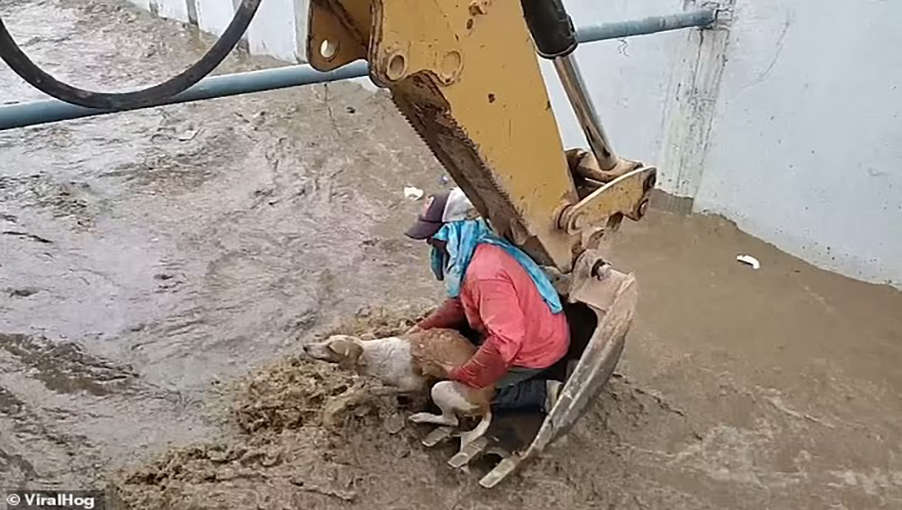 This is moment quick-thinking builders were able to rescue a dog from drowning in an irrigation channel in Ecuador by using their digger.
The MailOnline reports that builders working near an irrigation channel in Pasaje Canton received a radio alert that there was a dog being carried down the fast-moving water towards them, and it was drowning.
Heartwarming footage shows a builder, named locally as Abel Murillo, climbing into the scoop of a digger while a workmate extends it out across the channel and lowers it to just above the water.
Murillo added: "The dog was almost about to let go because, with the force of the water, the dog hit the bucket and wanted to go under it.
"Then, what I did was to grab the dog and it bit me but only with a slight bite.
"We could still get it out. It was in bad condition. We did a collection and took it to the vet who gave it some injections.
"A few moments ago, the dog was around here, but I think it's gone now."
Trending Stories
Comments
Add a comment
Log in
to the club or enter your details below.