Electrician In Manchester Shoots Himself After Splitting With Girlfriend
Posted: Friday, June 11th, 2021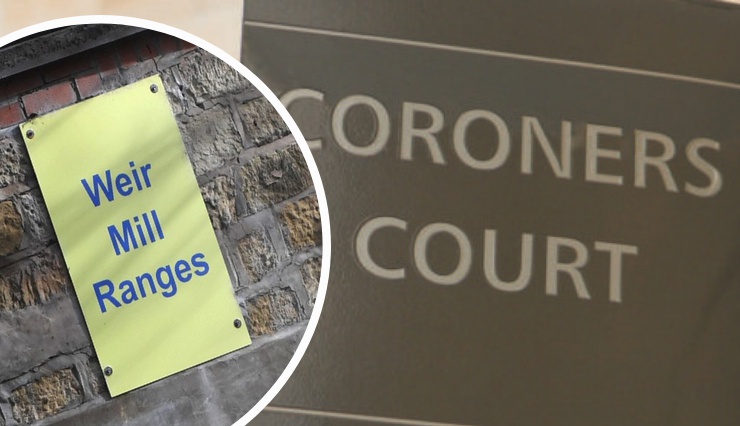 An electrician who went to a firing range after breaking up with girlfriend tragically turned the gun on himself moments after arriving, an inquest has heard.
The incident occurred on November 2 last year, when Polish electrician Emil Malinski, 29, visited the Tameside Pistol Club in Mossley, Greater Manchester - a venue he visited regularly.
The inquest found that the tradesman had recently split from his girlfriend who was living with him at the time, and that he had also been prescribed anti-depressants due to his low mood.
As reported by Metro, on the morning of the incident the electrician fired 39 pellets with a rifle before abruptly sitting down and turning the weapon on himself.
Those at the scene reportedly heard a loud 'thud' moments later with desperate attempts to save his life made before he was rushed to Salford Royal Hospital where he was later pronounced dead.
The electrician was rushed to hospital but his injuries were 'unsurvivable' https://t.co/UQxU4idNEf

— Metro (@MetroUK) June 10, 2021
Speaking at the inquest, Graham Burns, who owns GM Guns - the company that operates the firing range - spoke of the polite nature of the electrician who was a regular at the range and recalled the day of the incident "I had been gone five minutes before I got a phone call in my car that something awful had happened. A retired police officer who happened to be at the range took the lead in administering first aid.
"I gave him a .22 Rimfire rifle that same day and he had access to that and his own rifle."
"Anyone can take a .22 rifle and use it for their own enjoyment without requiring a firearm certificate."
"He was not someone on my radar who would cause mischief or self-harm."
Under the 1968 Firearms Act, a person can use a miniature rifle at a range without a certificate, as long as the firearm does not exceed a .23 inch calibre.
Friends of the electricians told the inquest about his 'devastation' following the breakup though never believed he would take such tragic action.
If you or someone you know is in need of help or mental health support, please call Samaritans on 116 123 - they are available 24/7.
Or speak to the The Construction Industry Helpline on 0345 605 1956.
(H/T Metro)
Trending Stories
Comments
Add a comment
Log in
to the club or enter your details below.