Child Cuts Construction Worker's Lifeline Due To Noise Ruining His Cartoons
Posted: Thursday, January 13th, 2022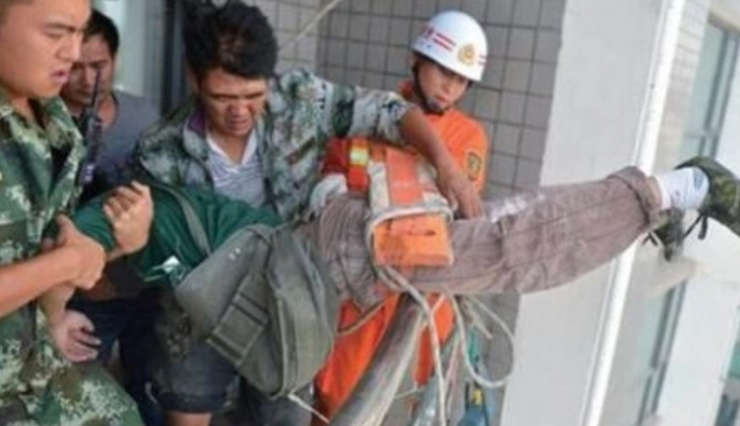 A 10-year-old boy left a construction worker dangling eight floors high off a building and holding on for dear life after cutting his safety lifeline rope - all because the noise the tradesman was making was interrupting his cartoons.
According to media in Guizhou Province, a man was installing a light onto the outer wall of an apartment building's eighth floor when he suddenly noticed his safety line shaking and spotted a young boy cutting at his lifeline with a knife from the window of a room on the same floor.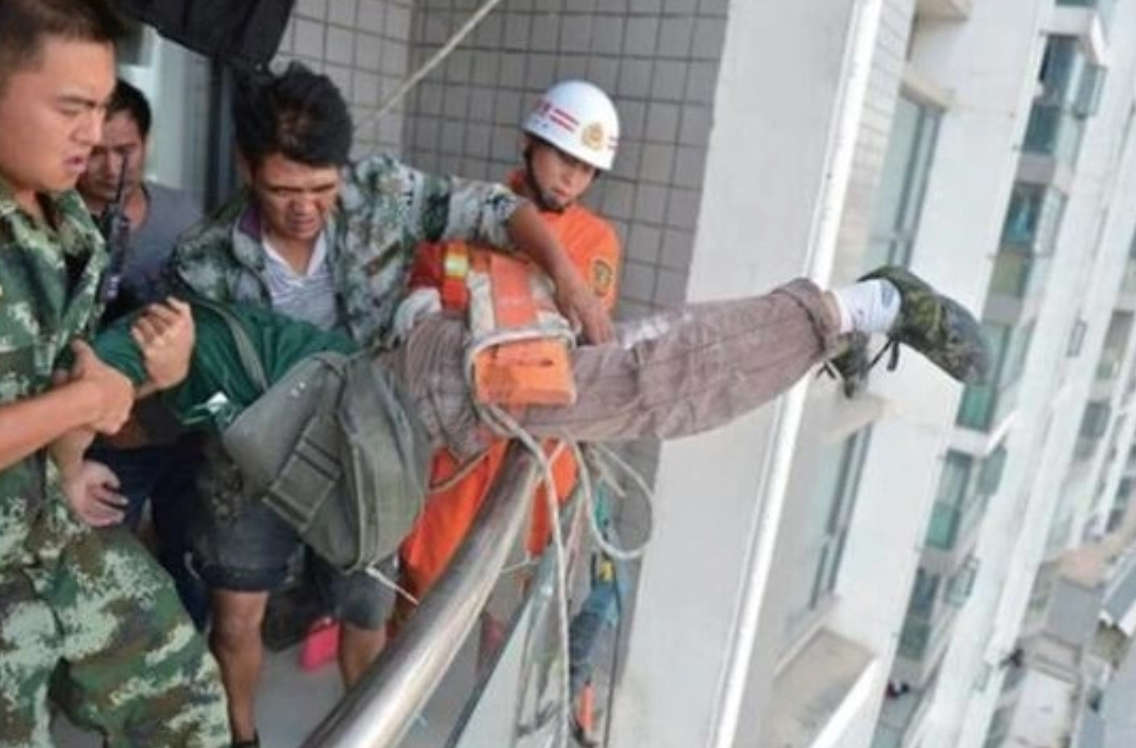 The moment the man was dramatically pulled to safety after 40 minutes. Image Credit Soranews24
The worker immediately shouted at the boy to stop, but the child simply continued cutting right through the rope as if he didn't hear the man's cries. When the line was severed, the man was unable to move up or down and called to his coworkers asking for help. They in turn contacted the local fire department who hurried to the scene.
The rescue was slowed somewhat because the crew had trouble finding an apartment on the floors above with someone home, allowing rescue workers access to the fatigued worker. However, after about 40 minutes of hanging on, the man was able to be removed from the wall without injury. When police confronted the 10-year-old he initially denied guilt, but soon broke under pressure and confessed.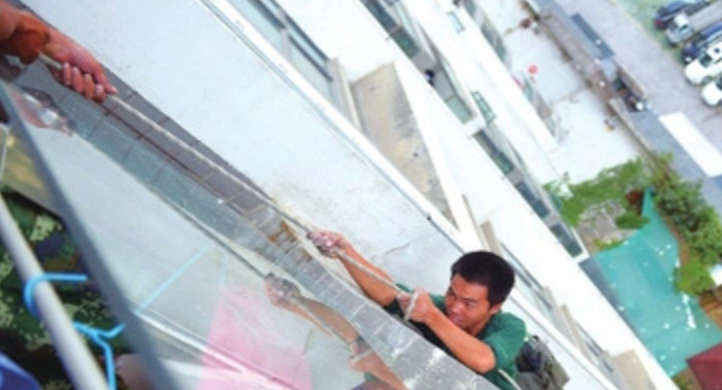 Image Credit: Soranews24
He told police, "The sound of drilling outside was noisy while I was watching cartoons, so I cut the rope with a knife."
The boy's parents were at work while the incident was occurring. Authorities contacted the father who, in addition to apologising for jeopardising the man's life, paid for the severed safety line.
(H/T Soranews24)
Trending Stories
Comments
Add a comment
Log in
to the club or enter your details below.