Boxing promoter Frank Warren's Vogue model wife must pay builders more than £215,000 after work on couple's million-pound extension
Posted: Monday, July 18th, 2022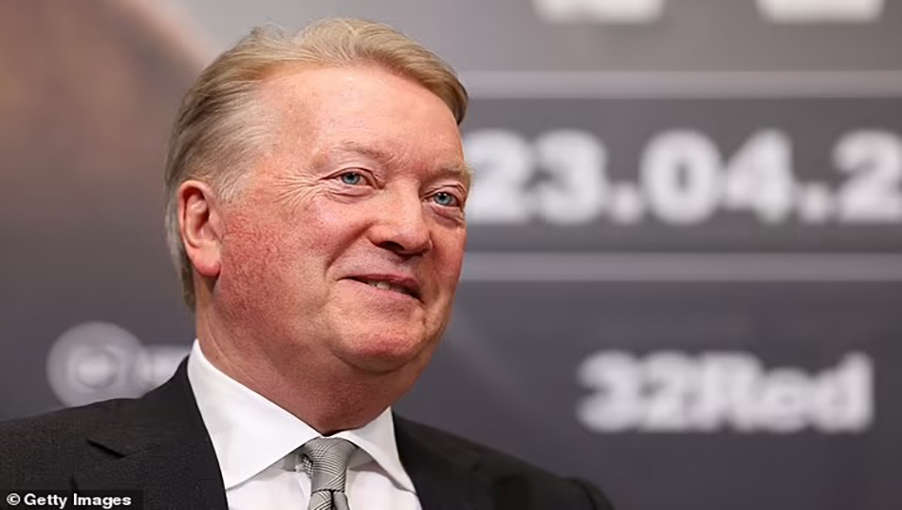 Boxing promoter Frank Warren's wife has been ordered to pay more than £215,000 after being sued by builders when the couple's extension plans were derailed by bats in the attic.
Mail Online reports that former Vogue model Susan Warren was sued for £1.2million by Dan Caudle, of Caudle Developments Ltd building firm, after refusing to settle a bill for work on an extension for the Grade-II listed mansion at their eight-acre country estate in Hertfordshire.
A team of builders was enlisted in 2017 and 2018 to create a modern glass-walled extension to the east side of the 16th century main house, with a single storey above ground and a basement, as well as works to renovate and modify the existing house.
But Mrs Warren fell out with the boss of the company managing the build, Caudle Developments Ltd, after work on the couple's mansion stopped for six months over issues caused by protected bats living in the attic of their historic house.
Dan Caudle, director of Caudle Developments Ltd, eventually told his team to down tools, claiming Mrs Warren had failed to keep up with payments following the bat delay and the couple enlisted another building company to finish the project, with each side blaming the other for the problems.
The case reached Central London County Court last month - and Mrs Warren has now been ordered by a judge to hand over £215,000 in unpaid invoices and compensation for lost profits.
But Judge Nicholas Parfitt threw out Mr Caudle's bigger claim for more than £800,000 for lost business, which he said was based on 'no good evidence' other than his 'desire to blame all his problems' on Mrs Warren.
Ruling, the judge said the dispute arose after Mrs Warren employed Mr Caudle's business to 'carry out extension and renovation works at a property in Hertfordshire' in 2017.
The 16th century house, which is surrounded by eight acres of formal garden and meadows, is home to Mrs Warren and her husband Frank, who has promoted and managed some of Britain's best boxers, including Frank Bruno, Ricky Hatton and Tyson Fury.
In 2015, Mrs Warren had plans approved for a modern glass-walled extension to the side of the house, along with other improvements.
She knew they had bats - a protected species - living in their attic at the time and had a dedicated 'bat house' pre-built as part of the plans, for the rare flying mammals to be moved into to prevent them being disturbed.
But after enlisting Mr Caudle's company to do the rest of the works at a contract price of £1,052,680 plus VAT, the bats halted the build in October 2017 after four months, when it was discovered that neither Mrs Warren nor the builders had obtained the special licence from Natural England which was required to move the bats to their new home.
By the time the licence was acquired, the bats were hibernating and could not be disturbed and no work affecting the roof was carried out between October 2017 and April 2018.
The work then restarted for six months until the falling out, when Mrs Warren became disgruntled with how long the works were taking after the bat delay, and Mr Caudle complained that his payments were not up to date.
Trending Stories
Comments
Add a comment
Log in
to the club or enter your details below.