2 Brothers Demolish Family Home To Prevent Sister Getting Inheritance
Posted: Friday, July 16th, 2021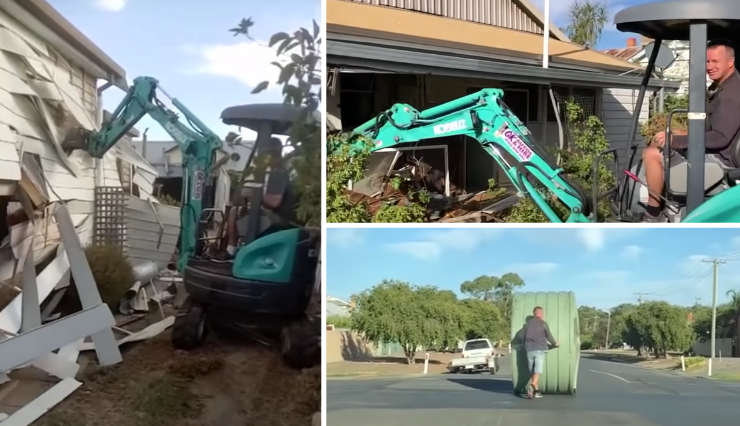 Two brothers have taken a family feud to the next level after they hired an excavator and partially demolished their family home as a way of preventing their sister from financially gaining from the estate that was left to all 3 of them.
Gary, 59, and Malcom Taylor, 57, turned up at the house the day before it was set to go to auction with the sole purpose of causing as much damage as possible to make it virtually unsellable.
Filming the incident, the brothers can be heard laughing and joking about their sister Kerrie, 61, as they rip out walls, destroy the foundations of the home, smash windows and even remove the water tank from its base and roll it down the street.
As reported by the Daily Mail, the estimated total loss to the estate in regional Victoria, Australia, was around A$60,000 (£32,260).
Facing Victoria County Court, Judge Michael Cahill said, 'You were laughing while you destroyed your sister's inheritance. Now the world is laughing at you for your stupidity,'
The court heard that the brothers were determined their sister 'wasn't going to get a cent' and that they would 'rather pull it down piece by piece' than share the money.
The brothers took selfies in the destroyed home shortly after their work was done and a text message was sent by Malcom to his sister that read 'renovations have begun'.
The two brothers then went to an Aussie Rules football match at the Melbourne Cricket Ground, sharing a photo on Facebook with the caption "'few beers at the footy after a hard days renovating."
Pleading guilty to charges of damaging property and theft, the brothers were fined $A10,000 (£5,376) and agreed to pay their sister a 'reasonable amount to compensate her for her lost inheritance'.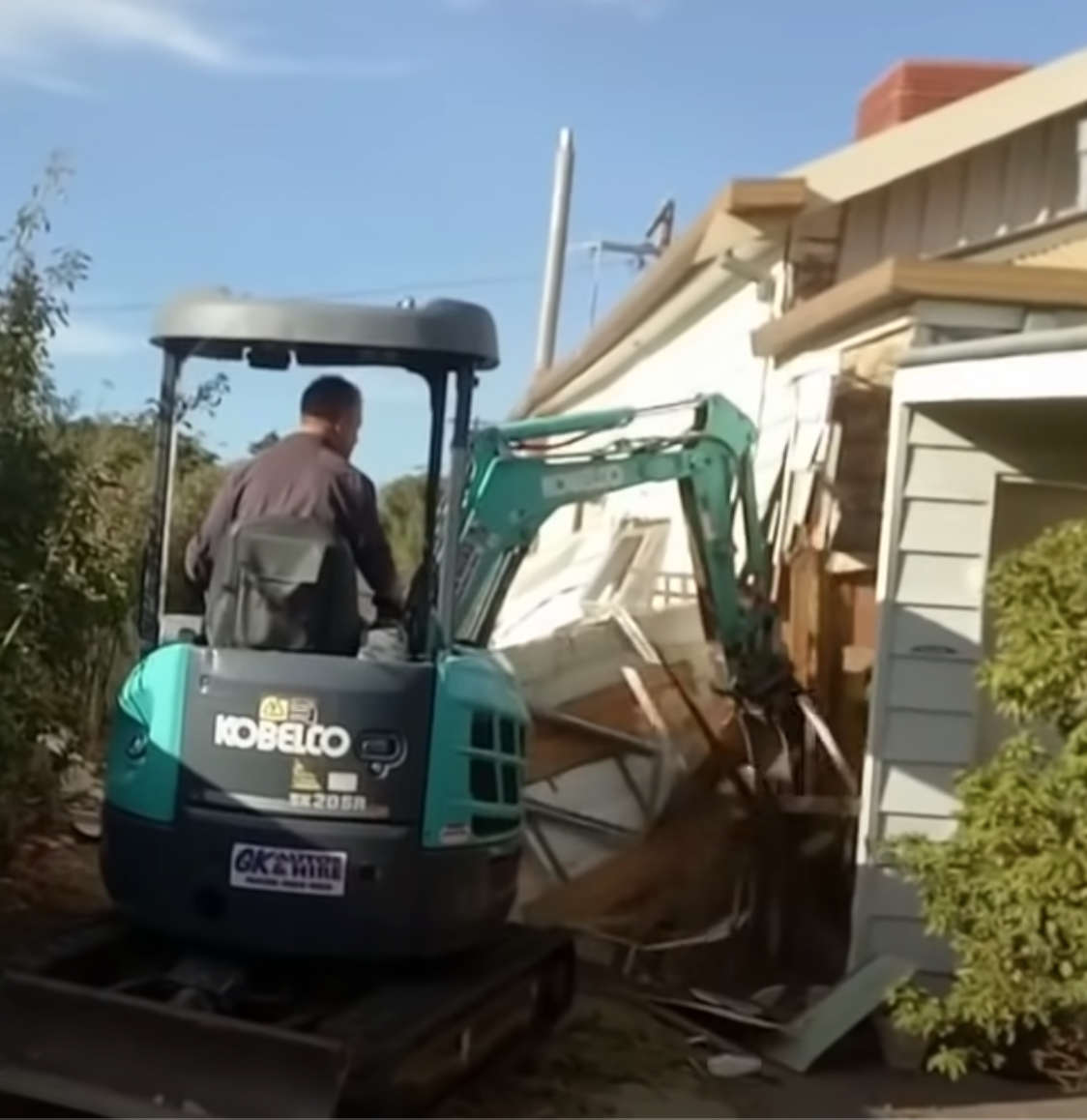 During the destruction: Image Credit: 7News
(H/T Daily Mail)
Trending Stories
Comments
Add a comment
Log in
to the club or enter your details below.