Hero Plumber Goes Viral
Posted: Tuesday, September 17th, 2019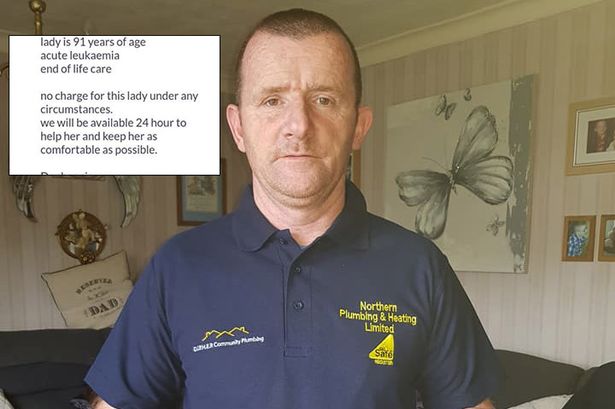 There's enough negative press in the news, especially about us tradies. So we love it when there's a positive news story to share with you, and this one is brilliant.
The hero of this story is 52 year old James Anderson. He's a father of five children and grandfather of three. But he's also a plumber, which is important for what happened next.
It has been revealed that this Robin Hood goes around fixing pipes and boilers for vulnerable customers and not asking for a penny.
In particular, a 91-year-old woman with acute leukaemia was one of his customers. He visited her at home for free and have a look at the invoice below.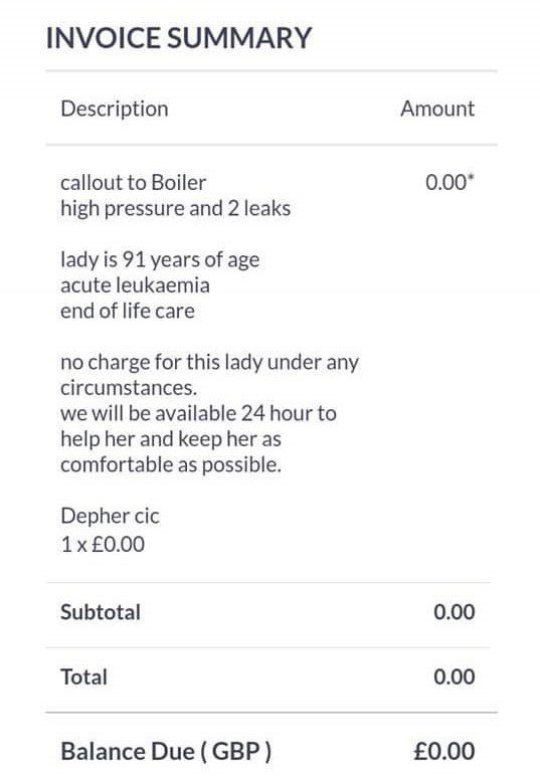 Mr Anderson shut down his private firm in order to launch his not-for-profit company Depher. This was all prompted after seeing an elderly man poorly treated by another engineer. This inspired him to make a change. Since 2017, he has provided free / low-cost plumbing to those in need throughout the bleak winters.
Depher works by raising funds using crowdfunding and donations. But it's not easy. This work has seen him accrue debts of around £8000.
We think this hero is worthy of our attention.
We salute you James!
Trending Stories