Tool theft won't stop until it is made harder and carries serious punishment
Posted: Wednesday, August 25th, 2021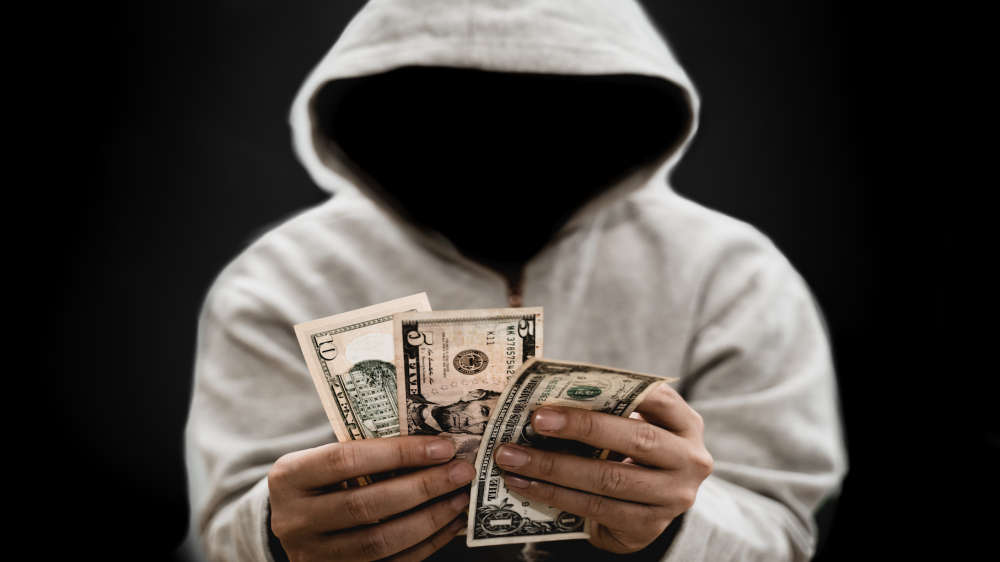 Tool theft is easy.
Anybody can learn how to break open a van in an afternoon on YouTube, and be out looking for victims by early evening. Unfortunately, it doesn't stop there. Although 38% of tool theft occurs from vans, an almost equal amount (34%) happens on site.
With a low conviction rate, and often lenient sentencing, the legal system doesn't present much of a deterrent.
Put simply: nicking tools is low risk and high reward.
Just in the London area, GBP£17.5 million worth of tools were stolen last year. Or to put it another way, £57,000 worth of tools were taken every day.
The statistics from the Metropolitan Police, provided to Herts Tools, showed that tool theft had cost tradespeople in the capital £38.1 million in the last two years.
Between 2019 and April 2021 there were 28,338 incidents of tool theft reported across London, with just over 32,000 powered hand tools taken.
Only 1% of powered hand tools were every recovered.
Although the cost of tool theft fell in the capital compared to 2019, the average cost of tool theft so far in 2021 is £1.46 million per month – on target to match, if not exceed, last year's London figures, and that is before the winter months when van and tool theft typically rise.
These are figures just for London.
Tradespeople across the country are reporting a crime epidemic that police seem unable to stop. Every tradesperson that has appeared on The Clive Holland Show to discuss tool theft, all said the same thing – once the crime is reported they rarely hear from the police again. (The thieves are more likely to return before the police.)
The best police can do is advise tradespeople to make a note of the serial numbers on their tools and report incidents when they happen.
With millions of pounds up for grabs, there are worrying signs that criminals are becoming more organised. Gangs now commonly travel to city suburbs to raid several vans in a night.
Previously, stolen tools used to be sold through local second-hand stores, at the pub, through Facebook, or eBay, but there are now reports of 'containers' of stolen tools are being shipped to Europe.
So what is the average tradesperson to do? There are several practical steps, such as removing your tools from the van each night and parking it close to home, or in a secure lockup. Sussex Installations offers a practical guide to keeping your van (and tools safe) here.
But tradespeople are to entitled to ask why their vans are so vulnerable in the first place.
On a recent addition of The Clive Holland Show, Jeff Scott, director, Sussex Installations described van security as "shocking". It is common for an attack on one lock in a vehicle to release the entire central locking system. Explain the logic in that?
For manufacturers the focus on fuel efficiency, low emission engines, vehicle weight and price, trumps vehicle security. Many tradespeople would prefer slower, heavier vehicles to ones that are easily broken into.
Tradespeople must ask 'what is an acceptable level of basic security for a vehicle costing anything between GBP£15- to-30,000?' Surely, the door locks should at least be fit for purpose?
Being able to punch a hole through the side of a van and reach the latch is low-tech but effective technique that side steps many van alarms. Such attacks can be stopped by installing metal 'shields' around the locking mechanism. However, this isn't a standard feature on many vans.
While vehicle manufacturers play catchup with the skills of the country's van and tool thieves, tradespeople will have to take it upon themselves to enhance van security. When buying a van, do research, identify its security flaws and cost up what improvements (van vaults, additional locks and alarms) it will require.
There is a thriving community of entrepreneurs (many with close ties to the trades) offering security customisations – Ray 'stingray' Taylor is probably the most famous of them.
There are also several GPS tag-based systems available that can be fitted to tools that allow them to be traced.
Unfortunately, these are just reactive solutions, and won't stem the current rise in tool and van theft.
Only when van manufacturers improve van security, tool manufacturers implement better security measures on tools (if you can lock an iPhone, why can't you lock a power tool?) and law makers introduce tougher penalties for those convicted, is the situation likely to improve.
Trending Stories
Comments
Add a comment
Log in
to the club or enter your details below.