Free emergency plumbing service outlines plan to go national
Posted: Wednesday, December 22nd, 2021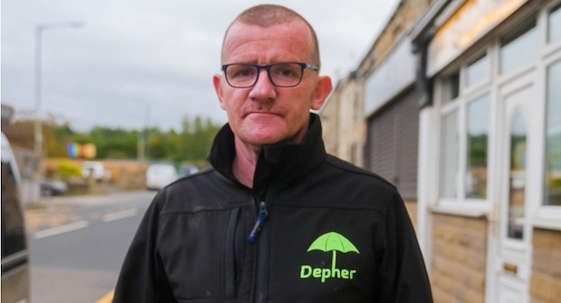 James Anderson, founder of Depher is planning to take his emergency plumbing and heating service national next year. The 30-year industry veteran closed his own profitable business in 2017 to start Disability and Elderly Plumbing and Heating Emergency Repair (Depher) offering free services to vulnerable people in Bury.
"We are going national next year, where we will deliver plumbing gear, food, electric, gas and basic necessities to members of the public – single parent families [and] low-income families," explain Anderson.
Depher, which is converting from a community interest company (CIC) to a full charity will extend its reach through partnerships with local subcontractors. In a recent example, Depher covered the costs of a boiler for an elderly couple in Northampton, and a local plumbing firm installed it for free.
"We will have a connection with companies – we will ask them to go in and do the job and we will pay them an agreed rate," said Anderson.
Going national is "a huge effort and we're seeking the help of subcontractors and engineers in local areas where the work comes from", he added.
Anderson, who won the Overall Tradesperson of the Year at the inaugural Fix Radio Tradesperson of the Year in 2019 due to his Depher work has had a "up and down" time since picking up the award.
Despite helping 22,000 families in the last four years, the firm was close to going out of business earlier this year, until donations from Hugh Grant among others, turn things around.
The actor also recently supported Depher's Christmas appeal, buying 59 presents from its Amazon wishlist, which are then distributed to local children.
"When we got it [the donation], it was obviously a shock. I double checked it, and then I double checked it again. Then I found out that he follows us on Twitter. We have done something he likes, and it is absolutely beautiful. It is brilliant! It is very humbling," said Anderson.
Trending Stories
Comments
Add a comment
Log in
to the club or enter your details below.