Fix Radio reveals shortlist for Trade Hero award before big event
Posted: Friday, April 29th, 2022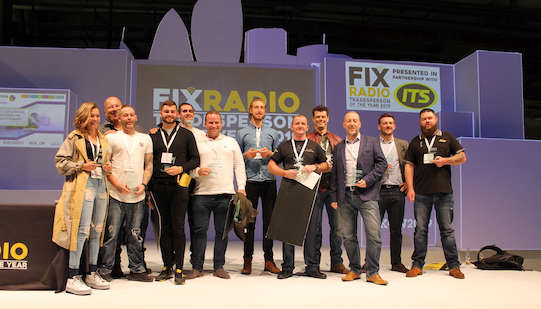 Fix Radio has unveiled the shortlist for the Trade Hero award, due to be handed out next week.
The Trade Hero award, which was introduced this year, will be given to an inspiring tradesperson whose commitment to customers, community and charity has gone 'above and beyond' in the last 18 months.
The Trade Hero of the Year category is sponsored by Etag.
"This was the hardest category to judge – the shortlist was made up of inspirational winners," said Greg Wilson, head of content, Fix Radio.
"These nominees really reflect that sense of community within the building trade," he added.
Being held alongside UK Construction Week at the Excel Centre in London, the awards ceremony on Wednesday 4th, will bring together talented tradespeople that have been nominated for eleven different categories. The awards are being hosted by Fix Radio Show host, Clive Holland. (Catch the Clive Holland Show, 12-2 Monday to Thursday).
"We're looking forward to welcoming everybody back to the awards next week," said Wilson.
"We've been away for two years due to COVID, so it is going to be a real pleasure to bring everybody together for this event."
Here is the shortlist of nominees for the Trade Hero award.
Robert Muldoon, MYPH: The Mental Health Podcast
Martyn Coles, Coles Scaffolding Contractors
Naima Ben-Moussa, Re-building Lives/Lady In Red Plastering Services
Mark Allison Howell, Apprentice 121
James MacGregor, Green Earth
Pamela Evans, Evans Excavation
Ryan Malee, Create Properties
Trending Stories
Comments
Add a comment
Log in
to the club or enter your details below.