Expert slams 'shocking' van security
Posted: Tuesday, August 31st, 2021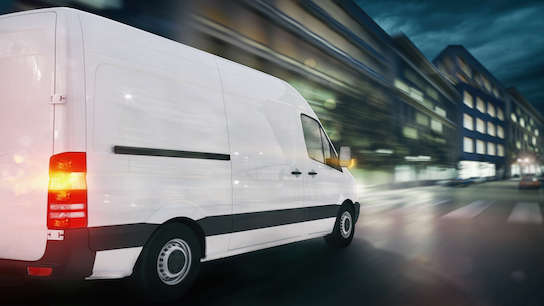 Van manufacturers need to do more to make their vehicles secure against theft. According to Jeff Scott, director, Sussex Installations, nearly all vans are susceptible to simple low-tech attacks on their locking mechanisms.
"The manufacturer doesn't even consider security in many cases," explained Scott, during an edition of The Clive Holland Show broadcast in August.
"It is shocking… I was looking at a new model van and I was just shocked. Why not design it better? How could they not consider security?," he added.
A common low-tech attack is to pierce the bodywork of a vehicle to reach the back or side of the locking mechanism. Other attacks on the passenger or driver locks typically cause a vans' central locking system to disengage.
"It seems that the logic of the van is, 'if in doubt unlock yourself'. That is absolutely ridiculous," commented Scott.
Scott is convinced that van security remains a low priority for many manufacturers, despite surging numbers of van theft. According to a freedom of information request submitted to the DVLA, by Rapid Car Check, the three most stolen vehicles between 2019 and 2020 were all vans.
"Ford [is] probably the one manufacturer that [is] trying [its] hardest in terms of implementing security from the production line, whereas other manufacturers haven't even thought about it. They didn't even consider it," said Scott.
Ford partnered with Trade Vehicle Locks (TVL) two years ago to sell its products through its partners, and it intends to start adding TVL products from the product line.
"The industry has seen an upturn in attacks on vans, particularly to try and steal tools," explained Simon Herr, security specialist, Ford, when he appeared on The Clive Holland Show.
"Security, for us at Ford, is a continual evolution for us to try and stay ahead of the criminals," he added.
But keeping up with determined thieves isn't easy. When a thief learns how to exploit a security threat on a particular vehicle it is rapidly shared online. Previously it would take years for a particular break-in 'method' to spread, "but now it seemingly just takes days to spread. Van security is something that needs to be constantly looked at", said Scott.
Trending Stories
Comments
Add a comment
Log in
to the club or enter your details below.