Carpentry and joinery education playing catch-up in the UK
Posted: Thursday, May 12th, 2022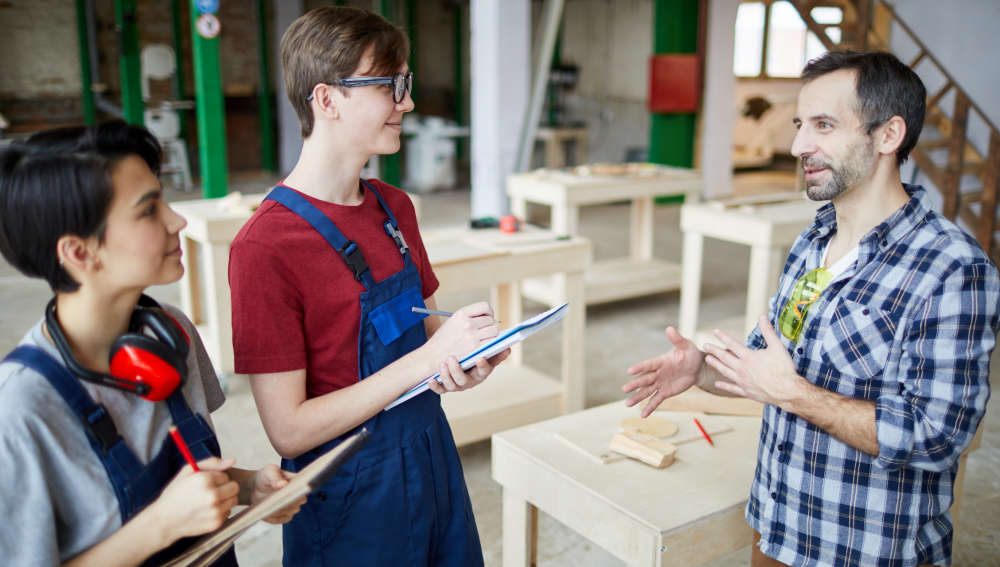 Carpentry and joinery education in the UK is playing catch-up, according to Geoff Rhodes, president of the Institute of Carpenters (IoC).
Speaking on the Carpentry Show with host Robin Clevett, he said that despite the UK having several "exemplary" craft colleges, the overall standard of technical education had dropped in the last 30 years.
"The whole focus has been on university education. Technical colleges lacked investment from the government and incentives for students to go that route," explained Rhodes.
"There are many, many colleges around the country that need further investment from the government [for] up-to-date equipment. That will come, but we have a catch-up game at the moment. We must recognise that and not pretend that everything is in place and as it should be," he added.
The IoC has been working to re-establish its connection with Further Education (FE) Colleges around the UK. Currently, the trade body has formed partnerships with 36 FE Colleges, providing students of carpentry, joinery and woodworking with free student memberships.
It has also created 14 'City Hub' programmes that bring guest lecturers and speakers into colleges to add value to the curriculum and the student's experience.
Technical education in the UK is in the middle of a revamp with the introduction of the Technical Level or T-Level. Initially announced in 2013 covering 15 sectors, including construction, the two-year courses are supposed to be comparable to apprenticeships, designed with input from employers and approved by the Institute of Apprenticeships and Technical Education.
As of September 2020, it was reported that 193 colleges were planning to offer T-levels by 2022.
However, understanding and awareness around T-Levels remains low.
"The theory behind this needs an awful lot more explaining to the public, parents, schools and industries at large, to what it actually means," said Rhodes.
It's hoped the introduction of T-Levels will create a level playing field between technical and academic education in the UK. However, more work needs to be done to improve technical colleges.
"We must raise the bar, invest in the technical colleges [and] help schools to present to children and their parents with different [educational] routes that are valid," said Rhodes.
"The construction industry with all its different branches of which carpentry and joinery are but one, is a fantastic arena to participate in and there are some great careers to be had."
For the full show, please click below.
Trending Stories
Comments
Add a comment
Log in
to the club or enter your details below.