23 steps to securing your van
Posted: Thursday, August 26th, 2021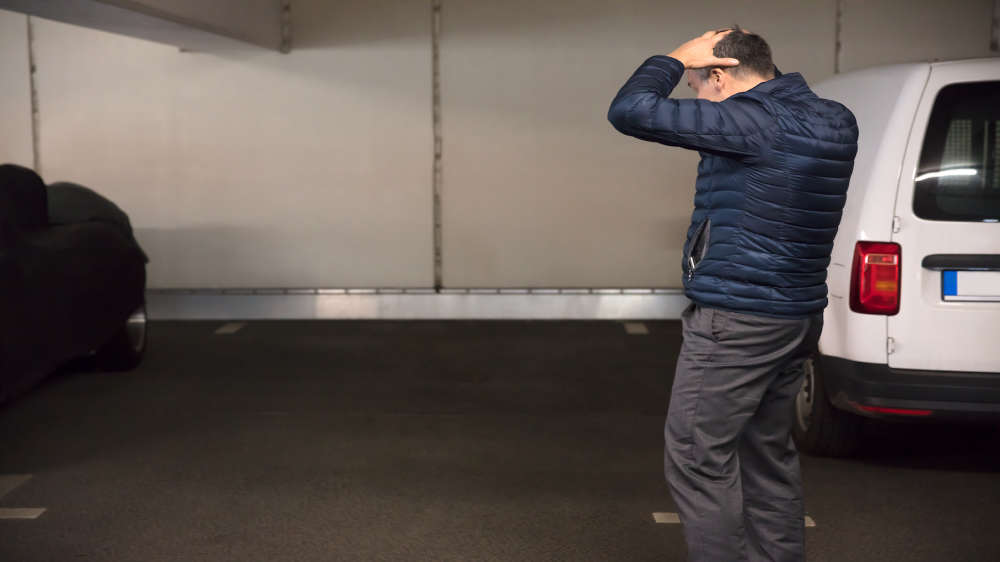 These are some of the most important things to consider when it comes to your van security
1) Secure the manufacturer's weak point – Address the most common break in methods for your model van. These vary from one van model to another, but 'a hole through the bodywork' attacks are a trend, so internal latch protection shields are often a necessity to help secure your van. But the weak points vary from model to model, so contact us to find out the weak points of your model van and then install security products to prevent the common attacks.
Visit Sussex Installations, type in your registration to see what security we suggest for your vehicle.

2) Add an additional layer of mechanical security – Most commonly this will be deadlocks for the load area. With newer model vans often, it can be hook type deadlocks, although this advice can change depending on your make and model van and what you use your van for. It is always best to get advice specifically for you and your model van so that you get something suitable and practical for you.

3) Fit alarms for cargo area protection – Many factory fitted (OEM) alarms and aftermarket alarms do not offer any cargo area protection for high level of destructive attacks, such as door folding (peel and steal) or other attacks where large holes are cut in the body of the van. Having cargo area protection, such as a motion detector (PIR) and side door high position switches added to the factory alarm or fitted in addition to an aftermarket alarm system are extremely important!

4) Use the app – Download and use our free van security App 'VaVoid' from the Google Play store or Apple app store and help each other out with alerts of crime in progress and identifying crime hotspots.

5 ) Check your doors – Physically check that your doors have locked pulling your door handle, don't just press the lock button on your remote control and walk away! Sometimes a van doesn't lock if one of the doors are not closed properly and it is possible for thieves to watch you arrive and use a signal jammer to prevent your remote control from communicating with your van. They can then simply open your unlocked van after you walk out of sight.

6) Press the key lock button – If you have the keyless entry type of remote control, then absolutely press the lock button rather than just walking away from your van and letting it lock itself. Consider keeping your keys in an RFID blocking wallet (or even inside a metal biscuit tin) as you do not want to fall victim to a 'signal relay' type of attack. Make sure your spare key at home is also inside a metal box or RFID blocking wallet.

7) What if your van doesn't unlock when you press your remote control? – Don't stand there pressing your remote button over and over as this could be a thief blocking your remote control from working and tricking you into pressing your button enough times for them to crack the encryption of your remote control. Instead use the manual key unlock in your door and drive to another area to see if your remote is working there.

8) Does your van has factory deadlocks? – If so, make sure you active them (usually by double pressing the lock button of your remote control) as this can make your van lock in more secure way, where the internal release won't unlock the door. Note: this isn't safe to do if you have someone inside your van!
9) Store your keys securely – Store your keys away from your letterbox at home, do not make it easy for someone to fish your keys from a hook that is in sight of your letter box.

10) Secure your windows – If your van has windows in the load area, then blank them off with window grills, medium thickness plywood or MDF.

11) Fit a bulkhead between cab and the load area – If your van does not have a full bulkhead separating the cab from the load area, then consider fitting one. Your options include a wooden bulkhead, an aftermarket metal bulkhead or even sourcing a used factory metal bulkhead from someone who has removed it from their vehicle.

12) Consider anti-theft products – If your van is a commonly stolen model, then fit an anti-theft product such as an OBD port protector, an immobiliser or fit a tracker (with DRS for an early alert of the theft).

13) Secure your tools – Install a tool safe for your most valuable tools or partition your van off to make your most valuable tools harder for thieves to access.

14) Hide your equipment – Do not leave anything of value on display! This includes items such as mobile phones, keys, wallets, computers, tablets, sat nav, bags, etc.

15) Watch where you park – There are several things to remember when parking your van.
- Park in a garage and/or gated driveway where possible.
- Park in a well-lit area
- Park under coverage of CCTV coverage.
- Park your van close to your home or the site that you are working at.
- Park in a spot that is visible by people, house windows etc, rather than a dark alley way or in the middle of nowhere.
- Park with your van doors obstructed, with your side load door and rear doors tight up against a wall or another vehicle that you own, with the handbrake on and the van in gear (or in park) to stop a thief from pushing your van away from the wall.
- If you do have a driveway or personal space to park on, then add flood lights with motion detection sensors (PIR), CCTV or a doorbell with CCTV and motion detection.
16) Remove the tools from the van – Remove tools or valuables from your van when possible! However, be careful not to draw attention to the high value tools that you have on board or to your home, hotel room, shed, garage. Wherever you store the tools could make them a target!

17) Mark your tools – Use UV invisible permanent marking security products (or smart water) to mark your products as this will increase the chance of your tools being recovered by the police and helps prosecuting thieves caught in possession of your tools.

18) It is not just your tools they are after – Catalytic converter theft, it is a massive cost and inconvenience. This seems to vary from time to time how prevalent it is (depending on the scrap value of the platinum inside the catalytic converter or the market for sale of them). It is a good investment to install security products, such as a cat lock which make it more difficult to steal by adding a clasp/shield and chain directly between the catalytic converter and the underbody of the van.

19) Get Insured – Obtaining tool theft insurance for your van from a reputable insurance company is an incredibly good investment should the worst happen to you. Make sure you keep the receipts and a log of all your tools (including serial numbers), so you can show an insurance company what you have lost in the event of making a claim. Also check the policy covers any damage caused to the van during the break in.

20) Is it worth putting a sticker on the van – 'No tools left in this van' sticker? These stickers are absolute waste of time in my opinion.

21) Tool thieves will commute – It often doesn't matter if you live somewhere relatively quiet. Van tool thieves often take trips out of the big cities to attack unsecured vans located in quiet suburbs and towns. This is due to the fact they are aware van owners in these areas are more likely to be security lapse with their vehicle than in comparison to a van owner living in the city

22) Tool thieves do not take a winter break – We always see a spike in the number of break-ins when it starts to get dark earlier, the bad weather does not put them off either and can even provide cover for them to attack a vehicle!

23) Closing thoughts – Remember that your van and contents are at risk every time you leave it, even if it is just for a few minutes, even in daylight and in a busy area.

Sussex Installations are van security specialists! We offer a professional mobile installation service in the Southeast of England (including London). We also have an e-commerce website offering one of the largest ranges of van security products available online. Stay up to date with the latest news and advice from us by following us on social media!

Subscribe to our YouTube channel, like us on Facebook, or follow us on Instagram.
Trending Stories
Comments
Add a comment
Log in
to the club or enter your details below.