Will electrical contractors breach Building Safety legislation?
Posted: Wednesday, July 6th, 2022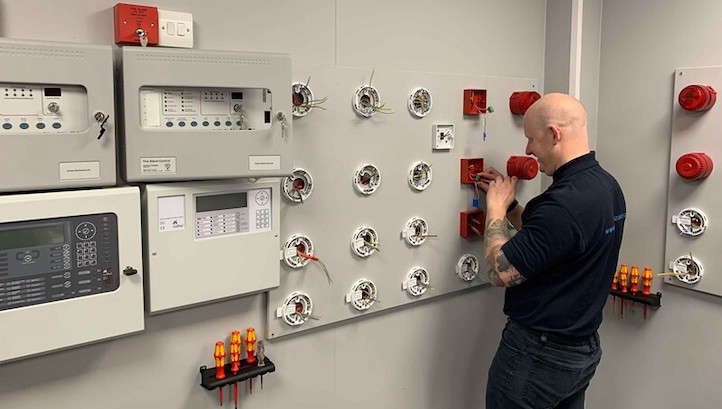 The Building Safety Act 2022 gained Royal Assent in May, and it will introduce sweeping changes to building safety legislation over the next few years.
I addressed the Fire Safety Event in May 2022 talk about the impact the of changes. There was significant attendance at these presentations, and I could see people are waking up to a world where everyone must provide suitable evidence that they can do the job properly, and where grandfather rights will become a thing of the past.
The Building Safety Act is stage one of major legislative change. Phase two will bring in a raft of secondary legislation, such as the less than snappily titled Building (Appointment of Persons, Industry Competence and Duty-holders) (England) Regulation (2021). Many of us may come to know this key piece of legislation simply as the 'Dutyholder Regulations'.
Under these 2021 regulations, 'duty-holders' will carry far more responsibility to ensure building safety. They must ensure that anyone appointing a 'principal designer', 'principal contractor' or other person who carries out building or design work, will take all reasonable steps to ensure the appointee meets competency requirements. Furthermore, appointees are under a duty to inform the client if they no longer satisfy a competency requirement.
In a nutshell, the duty-holder regulations impose a general competency requirement to ensure anyone carrying out building or design work has the skills, knowledge, experience and behaviours necessary. I agree with Dame Judith Hackitt who said recently, industry should deliver this because it's the right thing to do, not because its being legislated for.
In a recent search of electrical companies, of some 1,200 who carry out fire alarm and detection work, only 200 of these listed 'third party approval' for fire systems. So, are these businesses, and the people within them, competent to design, install and commission fire systems?
The British Standard BS 5839 (fire detection and alarm systems) states that a competent person working to this Standard is a:
Person with the relevant current training and experience, and with access to the requisite tools, equipment and information, and capable of carrying out a defined task. (Competent person clause 3.12)
When we updated the competency clause 3.12 in the standard in 2013, we discussed in detail the implication of the above statement. We agreed 'relevant current training 'means training to the current standard (BS 5839-1:2017); training and knowledge of the equipment you are working with; correct experience of working on the said equipment; and supervised by a person who has such experience. Finally, operatives need the requisite tools and equipment to carry out the task. For example, smoke test equipment specified by the manufacturer.
With the above in mind, a key question I want to pose is 'does the electrician, with a normal electrical training, have the competency required above?'. An electrician may have completed the electrical City & Guilds, 18th edition and their AM 2, but very rarely does this include training to a key Standard such as BS 5839? However, Clause 560.10 in BS 7671 states "fire alarm and detection systems shall comply with the relevant parts of BS 5839".
In short, I find that too often I find the answer to the question above is, regrettably, no. With the advent of the Building Safety Act and all that's set to follow, the time is now for electrical contractors to gain the necessary training and qualifications to show competence when planning and installing fire alarm and detection.
To learn more about the FSA and membership, click here.
Trending Stories