Rising costs for skilled tradespeople are a symptom of a broken labour model
Posted: Friday, September 24th, 2021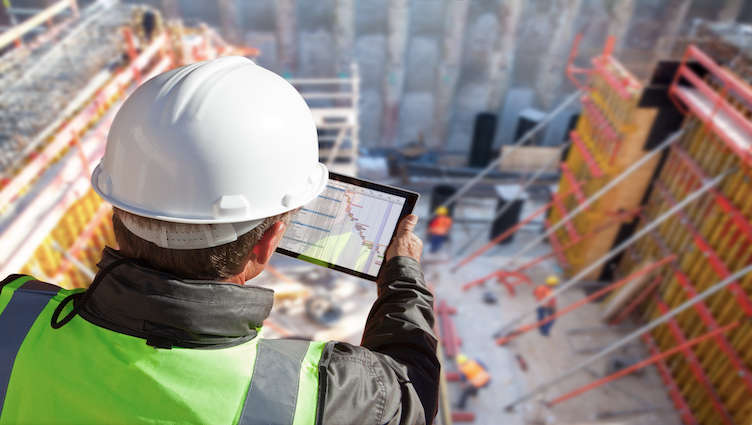 The cost of hiring skilled labour has risen nearly 3% since August. Statistics from Hudson Contract indicate just about every tradesperson in the UK enjoyed a bumper end to the summer.
But the rising cost of skilled labour is symptom of a bigger problem – namely the construction sector's broken labour model.
An ageing workforce, combined with too few people entering the 'trades', a dependence on foreign labour and an over reliance on an unregulated labour market of self-employed contractors is a recipe for disaster going forward.
These are all characteristics that Mark Farmer, CEO of Cast Consultancy and a member of the Construction Leadership Council's senior advisors group, highlighted in his Modernise or Die whitepaper in 2016.
In the intervening years the labour situation has got worse – more skilled labour retired, Brexit choked off the industry's stream of foreign labour, COVID sent the construction sector into overdrive, and despite all the chat nobody has come up with an industry-wide plan to attract talent into the trades.
As for the question of onsite productivity, well it's been largely ignored.
Mark Farmer speaking on The Clive Holland Show this week warned that the sector faced a worrying situation.
"We have a retiring workforce, and we don't have enough young talent coming into our industry. We have a shrinking workforce," he explained.
"It is a worrying cocktail of things that are putting pressure on the industry to change the way we do things, so we can do more with the same, if less labour," he added.
Construction sector output accounts for 7% of the total output of the UK economy, and it employs two and a half million people. And although its performance during the pandemic helped pull the economy into some form of recovery, it also "exposed some of the fragility of how we build", said Farmer.
The UK's construction sector is tradesmen-centric and labour intensive, which is great, until of course you start running out of skilled tradespeople.
Or you have a pandemic, and social distancing limits the number of people allowed onsite at any one time. Either way, both scenarios force contractors and tradespeople to re-think how they deliver the same amount of work with less people.
It's a question that makes every UK tradesperson – from brickies to roofers – nervous. It doesn't mean mass unemployment. But it does mean looking at other options.
"There is an element of increasing productivity that we need to face that is going to be really important. That doesn't mean that you stop bricklaying, or plumbing, or carpentry. You just do it in a slightly different way. It is about changing the way we apply our skills," said Farmer.
"So how might you do some of the work away from site? Maybe in factories that are closer to the construction site, where you can work in a controlled environment out of the weather," he explained.
According to Farmer, climate change is already acting as a 'Trojan horse' to challenge issues of productivity and methods of delivery within the sector. However, for small and medium sized businesses and sole tradespeople that make up 90% of the industry, taking part in such a fundamental re-writing of old job roles is a huge challenge.
In reality the UK doesn't have a cohesive construction industry, but a collective of thousands of people doing things individually. It's not a stretch to say the sector's fragmented nature has held back development. There are going to be few small and medium sized firms that are willing to gamble on new technologies, tools or methods in an effort to raise onsite productivity.
"I completely appreciate how difficult things would be to say, 'I am going to go off and learn a new skill', or 'go on a course or buy a new piece of equipment', because it takes courage to think beyond the here and now," commented Farmer.
Leadership will default to larger contractors, developers, trade associations and the government.
How the government opts to proceed is vital not just for the industry, but for economic recovery. Ideas of 'levelling up' and 'building back better' require the construction sector firing on all cylinders if they are to materialise.
It needs to get tradespeople thinking about new skills, tools and technology. And for their part, tradespeople need to look for ways to improve productivity.
​
Trending Stories