Insulate Britain's motorway protests push the government's green building strategy into the spotlight
Posted: Monday, October 4th, 2021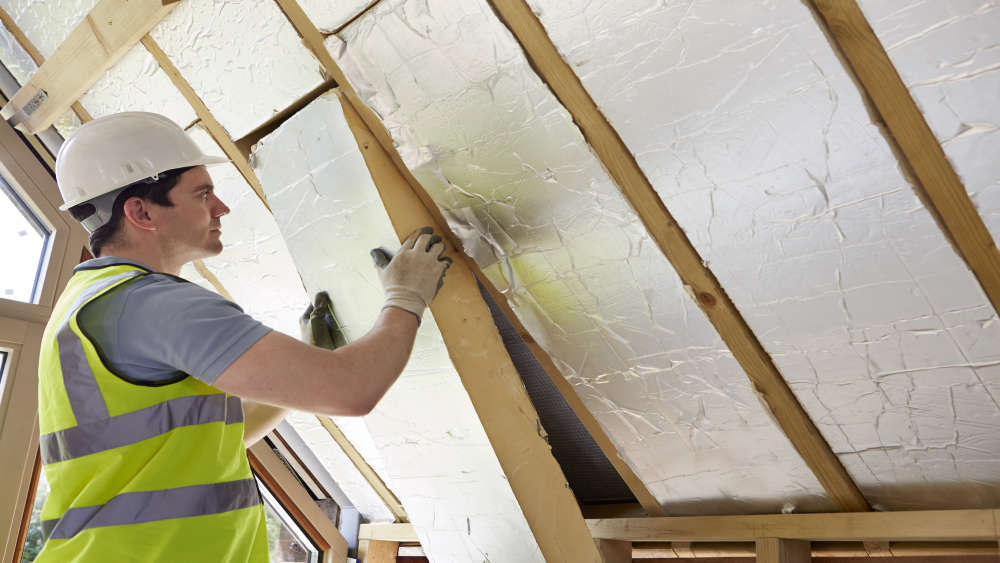 Last Friday morning 39 activists from Insulate Britain glued themselves to the M25, the M4 and each other, bringing traffic grinding to a halt and infuriating hundreds, if not thousands, of commuters.
Protesters pulled a similar stunt on Monday blocking the A102 and Blackwell Tunnel.
The grass root protest group has pledged to continue its campaign until the Tory government makes a "meaningful statement indicating that they will insulate all of Britain's 29 million leaky homes from 2030, which are among the oldest and most energy inefficient in Europe."
The mounting court injunctions, threats of imprisonment, the righteous fury of the tabloid press, nor the inevitability of a serious incident related to their protests has done nothing to dull Insulate Britain's appetite for sowing chaos on the country's motorways.
Whether you agree with the Insulate Britain or not, it is undeniable that the group's actions have brought the issue of the UK's ageing, leaky housing stock spectacularly to the fore of the environmental debate. The conversation around insulating old homes had barely been audible before protesters started sitting down on the M25.
The construction sector's ideas about sustainability centred on heat pumps, hydrogen boilers, renewable energy, somehow being leaders in green technology, and vague ideas about retrofitting existing housing stock.
That might be because converting older housing stock to net zero standard is a much tricker and more expensive proposition, than deciding whether its heat pumps or hydrogen boilers.
The ballpark figure required to retrofit the country's existing housing stock are huge. According to Climate Change Committee, it will cost GBP£26,000 to retrofit a typical family home to a net zero standard.
Multiply that number by 29 million homes mentioned by Insulate Britain, and you're looking at a bill of GBP£754 billion, over the next 25-to-30 years. Even if you assume that three million old and leaky homes are knocked down during that time, it is still GBP£676 billion. As Dan Boydell, visiting lecture of sustainable development, Heriot-Watt University points out, that isn't a step change in the construction industry – it is a whole new sector.
Given the scale of the problem government must assume to leadership role. Unfortunately, government leadership in construction is rarer than a net zero Edwardian era house.
When looking for leadership, there needs to be stability. But the Ministry of Housing, Communities and Local Government, (recently re-named the Department of Levelling up, Housing and Communities) has seen a herd of ministers come and go in the last ten years. Robert Jenrick did well lasting 18 months, but most of his predecessors have struggled to make it to a full year.
With the departure of Anne-Marie Trevelyan after just eight months and the appointment of Lee Rowley, the industry is now on the sixth construction minister in five years and 20th government representative to the industry since 2001.
Then there has been the collapse of the GBP£1.5 billion Green Homes Grant after six months. The scheme had offered grants of between GBP£5,000 and £10,000 to insulate homes, or install low-carbon heating systems, but was shut down in March. The National Audit Office described the scheme as delivered on an 'over ambitious' timetable and 'not executed to an acceptable standard.'
Although another green scheme is due in 'Autumn' no details have yet been released.
The other piece of the puzzle, conspicuous by its absence, is the delayed Heat & Buildings strategy, which is due before the end of October.
When it arrives, boilers manufacturers, installers and eco-warriors alike are hoping for a realistic document that paves the way toward retrofitting the country's existing housing stock.
Some boiler manufacturers are already nervous about what they describe as 'Soviet style' production targets for heat pumps contained within the plan. The government's earlier target of installing 600,000 heat pumps a year by 2028 has been described as overly ambitious by some.
Currently we're left hoping the government's plan for insulating properties balances ambition with something that is achievable.
Either way Insulate Britain is likely to be disappointed. The increasingly strident tone from the likes of Roger Hallam, will only isolate those who sympathise with their message.
In much the same way the government is scrambling to put together a 'plan b' for converting Britain's housing stock to a net zero standard, Insulate Britain needs find another way of convincing the public of their cause, that doesn't endanger themselves or other members of the public.
Trending Stories