How to 'recession-proof' your business
Posted: Thursday, August 4th, 2022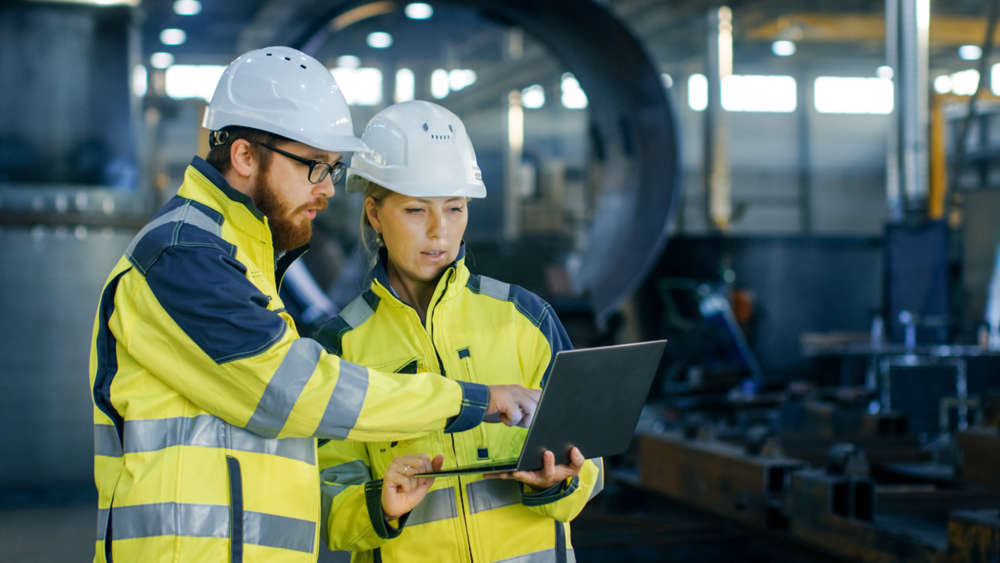 In May 2022, the Bank of England announced that inflation had surged to 7% – its highest level in thirty years. The Bank raised interest rates, with a warning that we should expect 10% inflation before the end of the year.
Meanwhile, British Land also announced in May that it expects tender price inflation to reach 10 percent. At the same time, Landsec highlighted that its tier one contractors were raising their tender margins by up to 9 percent on project bids.
However, there are many in our industry who feel that these figures don't reflect the reality of costing products for construction projects. The latest figures put the inflation rate in the construction industry nearer to 25 percent, which is tending towards 'hyperinflation'.
Figures from the latest survey of members of the Electrical Distributors' Association (EDA) point to rising product costs as one of their top concerns, with price increases compounded by continued shipping delays. The latter has recently become a more severe issue as lockdowns in China continue on top of the squeeze, caused by the invasion of Ukraine by Russia, on the global movement of goods.
Competent staffing is also another area of concern for the electrical contracting sector. Although the JIB National Collective Agreement is in place to help stabilise pay rates, this does not reduce the cost-inflation of hiring agency or self-employed electricians. This is something that more projects are doing as the number of qualified personnel in our field is still tightly squeezed.
However, even without increasing pay rates, employers are facing added NI and professional indemnity insurance (PII) costs as well as reverse charge VAT which impacts cash flow. For owners of all sizes of business, this is a time of unparalleled challenge.
Yet because many of our industry's problems are being felt across the whole economy this, at least, has high level government attention. At a recent meeting of the Confederation of British Industry (CBI), then Chancellor of the Exchequer Rishi Sunak admitted: "The economic situation is extremely serious. A perfect storm of global supply shocks is rolling through our economy simultaneously."
Many engineering services contractors will be considering what they can do to ride out this wave of hyperinflation.
The most important step is to focus on reducing risk. This should begin early, at the bidding stage. If manufacturers and wholesalers are re-fixing prices on a weekly basis, and a contract may be over a period of two-years, then a contractor fixing their rates at or even near today's prices is taking a significant gamble.
The best approach is to talk openly to your clients. It can be an awkward conversation, but it's better to say, "We can't sustain prices fixed today for nine to eighteen months", than to take a considerable loss in a year's time.
Sharing the risk with clients when this level of inflation has not been seen for decades is better for both parties, and this is what smart contractors are looking to do already.
There are already options for setting up this form of agreement in the JCT contract, for example. Prices can be index-linked to the Building Costs Information Service from RICS (Royal Institute of Chartered Surveyors). The contract can then account for fluctuations in the cost of products and labour (or even changes in legislation).
Index-linking contracts is normal in the facilities management world, where business relationships tend to be over many years and more strategic than in most mainstream construction. However, there is no outstanding reason why we cannot revive this 1970s and 1980s practice in our sector.
The most important message for contractors is not to be tempted to buy into problems for the future. The construction industry is currently experiencing a high level of work, with many industry economists saying that we are above pre-pandemic levels of activity. This means that it's relatively easy to turn down work for clients who are not prepared to engage with the risks of higher prices.
However, when the level of activity slows, it may be tempting to price projects at today's costs may to keep work in the business pipeline. However, hyperinflation will quickly wipe out any profit margin, or worse.
The governments of Wales, Northern Ireland and the Republic of Ireland have recognised the problem of rapidly rising costs. As large clients of the construction sector, they have already issued 'Share the Risk' guidance for working with the construction sector.
In England, the government has yet to adopt such a policy (at time of writing), although the potential impact of rising construction costs on projects such as HS2 has been noted by the Public Accounts Committee.
ECA's Legal and Commercial team gives Members up-to-the-minute guidance and advice on all business-related matters. To contact the team and learn more about the benefits of being an ECA Member, visit eca.co.uk.
Andrew Eldred, ECA Director of Workforce and Public Affairs, on the landscape for apprentices:
Although the business environment for our industry is tough, it's good to note that we are attracting high numbers of apprentices. By the first quarter of 2022 we saw 6,900 registered just in England, which is more than we have normally see recruited across a whole academic year. But we need to keep growing that number with the aim of achieving 10,000 apprentices joining the sector each year in England, plus another 2000 or so in the rest of the UK, for sustainable business success.
In challenging times it can seem easy to reduce apprenticeships in a business, but our sector must continue to train new people to meet the growing demands for safe and sustainable buildings. Our sector has proved itself to be highly resilient over the past few years, but we need to key an eye to the future of our industry, while dealing with the present.
Trending Stories