Diversity holds the key to solving construction's skills dilemma
Posted: Thursday, December 30th, 2021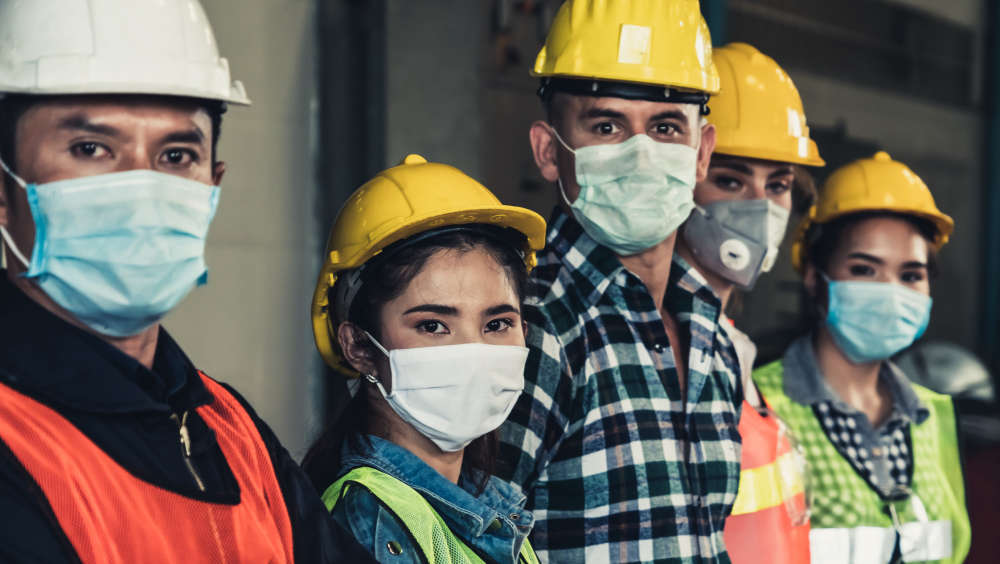 The pandemic has been good for a lot of tradespeople, but for others (a lot of others) it has been the last straw. They've thrown the tools in the back of the van for the final time and found something else to do.
According to the Construction Product Association, 223,000 workers have vanished from the industry since 2019. Nearly half of those heralded from the highly skilled 45-to-55-year-old age bracket.
Noble Francis, economics director at CPA said hopefully, "people may still come back, but it looks like many have opted to take early retirement or work in other industries."
The 45-to-55-year-olds flocking for the exit have joined the 25,000 migrant construction workers that have left the UK due to Brexit and the subsequent pandemic.
Adding to the gloomy picture, figures released by the Office of National Statistics (ONS) in December highlighted the continuing decline in the number of apprenticeships.
20,000 apprenticeships were started between 2020/2021 – a 9% drop on the previous 12 months, and a 11% decline on the 2018/2019 figure. Analysis of the stats by The Home Serve Foundation, claim the UK needs a 44% increase in apprenticeships year-on-year to cope with the rising demand for construction, home repairs and renewable energy installation work.
Fixing the sector's skills deficit won't happen overnight – it needs a long-term, generational plan that recognises societal and economic factors that impact recruitment.
The industry needs to recognise what it is up against. An astonishing 48% of 18-year-olds were expected to apply university in 2021. Partly this is a result of government policy, partly it's perception – further education is the often-perceived route to success.
But it's also the result of marketing.
Universities need students to secure funding, and even the mediocre ones go hell for leather to sign up pretty much anybody. So, year-on-year the traditional apprentice talent pool is shrinking, and the sector has to work harder to attract talent.
To compete for talent the industry needs to develop a much better understanding of future generations and primarily what they want and expect from employers. Only then, can the industry market effectively to them.
Millennial, gen z and even generation alpha characteristics are never discussed in the industry. To be fair these traits have little do with installing heating systems, or rewiring houses, but they are important to recruiting.
Broadly speaking, expect future 16-to-21-year-olds to be a highly educated, digital experts, with a politically progressive outlook, and with a greater understanding and acceptance of diversity.
This throws the sector's 'diversity and inclusiveness' problem into sharp focus. Yes – the situation has improved in the last 10 years, but construction is still the most white and male dominated sector in the country.
Only 13% of the workforce in made up of women and only 6% of those employed in construction are Black, Asian and ethnic minorities (BAME) workers.
Barriers to entry range from the perception of the industry's 'laddish' and prejudiced culture, favouritism in the recruitment process and a 'glass ceiling' for both women and minorities preventing career progress.
A survey by Construction Manager Magazine found that 73% of students believed BAMEs would suffer prejudice in the workplace – in other words the construction sector isn't appealing to many students.
Tackling ingrained perception requires a concerted effort throughout the industry – from tier one contractors to solo tradespeople – to leave ill-conceived prejudices at home. Crap arguments about how much women can carry onsite, positive discrimination, or worst flat-out racism hold the industry back.
To move forward these out-dated attitudes need to be called out and stopped. That is an educational process, and a leadership issue. But we all must play our part.
Tackling diversity and inclusiveness alone won't resolve the skills crisis on its own. But building a more welcoming and friendly environment is a 'win: win' for the industry as a whole, future recruits and employers alike.
Trending Stories