Deadline for Tradesperson of the Year Awards extended
Posted: Thursday, March 31st, 2022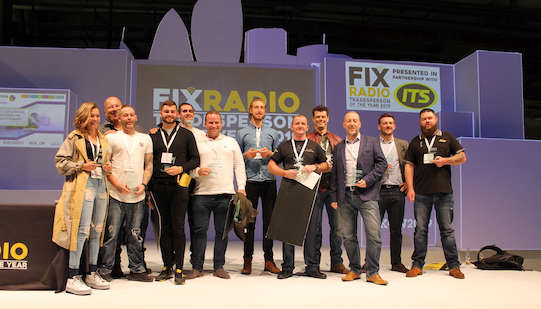 Fix Radio has extended the nomination deadline for the Tradesperson of the Year Awards.
Originally scheduled to close today, (31st March) the deadline has been pushed back to the 14th April.
"We've had a lot of last-minute nominations and requests to extend the deadline. So, we have pushed the nomination deadline until 14th April to give everybody time to get their nominations in," said Greg Wilson, head of content with Fix Radio.
"We have already started to look through the first batch of nominations, and there are some really strong candidates. However, we are still looking for more nominations – particularly in the Apprentice of the Year category," he added.
The Trade Hero category has proven very popular again this year – with a huge number of entries and of a very high standard.
"Clive Holland always says that this country has some of the best and most generous tradespeople in the world, and judging by the quality of submissions this year, he's right," said Wilson.
"I'm looking forward to going through the nominations and trying to find the winner," he added.
To enter please click here.
Trending Stories