Bosch Professional go cordless for Christmas giveaways
Posted: Friday, December 10th, 2021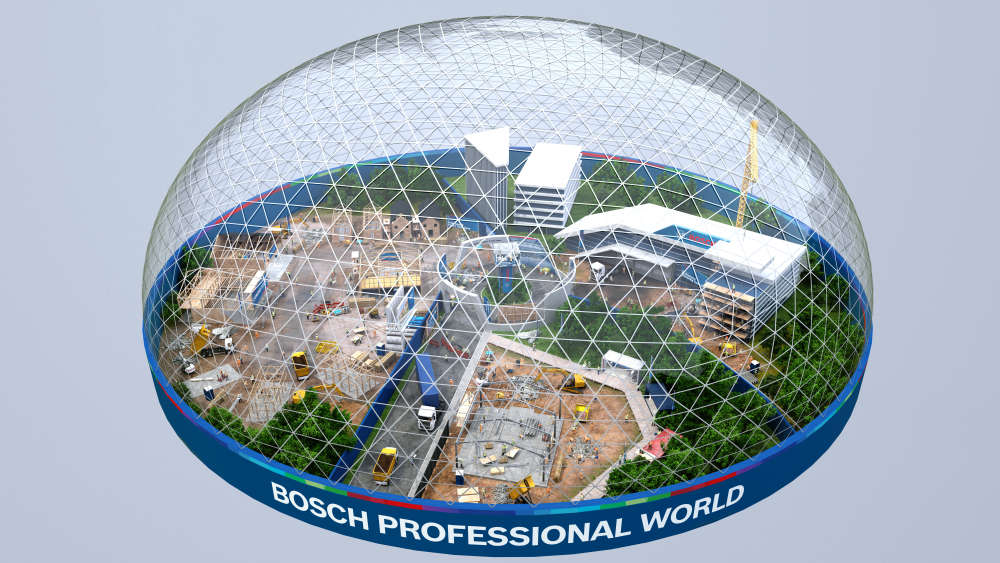 If you're a regular listener to the Fix Radio Carpentry Show with Robin Clevett, you'll know we're big fans of BITURBO Brushless and the entire range of Bosch Professional cordless power tools, so it's fair to say we got pretty excited about this event.
Happening on Thursday December 16th, the BITURBO Brushless Live event is taking place in the newly-minted "Bosch Professional World" - an online interactive space where tradespeople can explore power tool and accessory demos, attend talks and seminars and see Bosch products in action alongside experts and trade influencers. BITURBO Brushless Live is aimed at bringing together the range of products that are powered by their ProCORE18V technology and will show off how the hammer drill, angle grinder and combi drill products from Bosch work together as well as helping you get the most out of your tools.
We're told there'll be some Bosch experts and influencers taking part in the livestream - so it's probably worth rainchecking the pub quiz on Thursday or getting the other half to take the kids swimming!

On top of the guests, there's also your chance to get your hands on the kit - with a chance to win a hefty bundle of tools and money-can't-buy Bosch Professional Merch. Just for starters, there's the GSB 18V-150 C Drill Driver, a GKS 18V-68C Circular Saw, and one of 5 Bosch Professional goody bags with beanie hats, caps, flasks and more!
If you've not signed up yet, there's still time- so put your name down and we'll see you there next Thursday. Plus don't forget to turn on The Carpentry Show with Robin Clevett, every Monday from 1pm. Over the festive period, we'll be taking a look back at some of the greatest bits of the show from the last 12 months, with some Christmas cracker "Best of the Carpentry Show" highlights, with a new episode landing in the second week of the New Year!
In the meantime, why not have a listen back to some past episodes by subscribing to the podcast? We thought some quality carpentry and woodworking chat might take the edge off hearing Slade for the 375044725th time...
Merry Christmas!
Trending Stories