7 great ideas for the industry in 2022
Posted: Tuesday, January 4th, 2022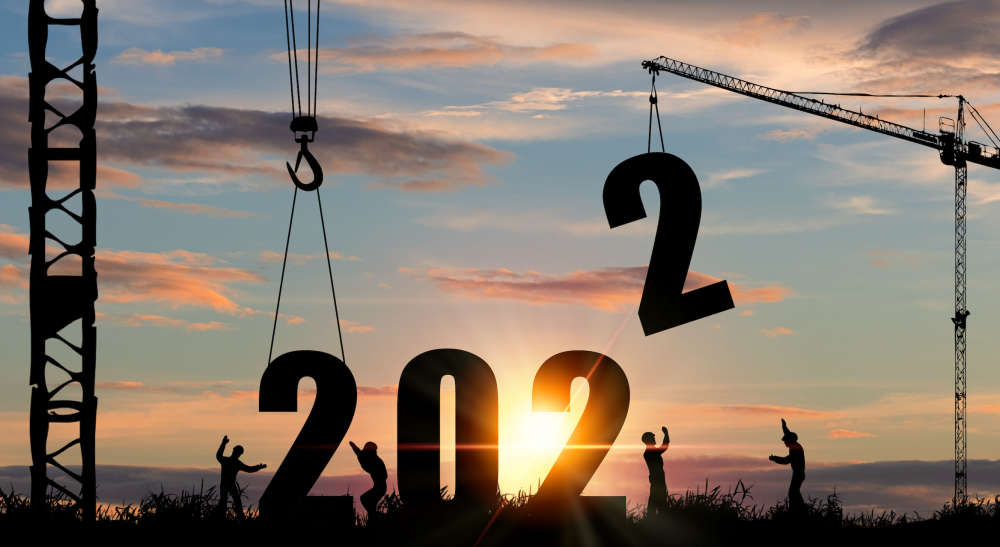 Last year was a rough and tumble year for much of the industry. While many tradespeople have never been busier, success has been tempered by the growing threat of tool theft, an ongoing mental health crisis, a yawning skills deficit, and sky-high materials process. Will 2022 offer solace for the UK's army of tradespeople?
Here are 7 suggestions to improve the industry in the next 12 months.
1 – Stopping tool theft: Stopping tool theft in just 12 months is probably a little ambitious, but we'll settle for somebody (anybody) sitting up, taking notice, and helping tradespeople combat the issue. So, politicians, police, tool manufacturers, van makers and insurance firms – get your finger out! You can help too by signing our anti-tool theft petition.
2 – Materials prices drop: Sky-high material prices in the last 12 months are well documented, but in 2022 we hope the global supply chain sorts itself out. While there are signs that material prices around timber are normalising, high energy costs will likely keep the cost of bricks, glass, concentre and cement stubbornly high. The real question for many tradespeople is 'will building merchants ever drop prices to pre-pandemic levels?'. (Hmmm!)
3 – COVID-19 isn't going anywhere: Fixing the global supply chain is partially reliant on successfully combating the pandemic. In late December, the Construction Leadership Council Product Availability Group wanted that the Omicron variant would prose further production and operational challenges in 2022. With COVID likely to with us well into 2022, we're in a position where we just have to get on with it. Do you bit by getting vaccinated (and boasted), keep wearing facemasks and washing your hands. We'll get through this!
4 – Look after your mental health: Last year two workers from our industry killed themselves every working day – an average of 10 a week. There is no magic bullet to resolve the issue, but creating an atmosphere where your colleagues can open-up about the difficulties of working in this industry is an important first step.
5 – The skills shortage: Resolving the skill deficit will take years, and require cooperation across government, education and the construction sectors. But solo tradespeople can do their bit. Consider whether you can afford to take on an apprentice, particularly at a time when many in the industry have never been busier. Let's face if for the first year apprentices barely cost anything and before long they should be making your firm money. Just remember to be patient!
6 – Industry regulations: Whether it is certifying electrical qualifications, approving the quality of new builds, or trying to stamp out cowboy builders there is a clear need across construction for greater regulation to improve safety and quality of work. There are lots of different ideas being knocked around, but it needs a coordinated leadership push to get something across the line. Any volunteers?
7 – What is the construction minister going to do?: Speaking of leadership… Lee Rowley is the sixth construction minster in two years, so just making it to the end of 2022 in the role would probably count as an achievement. (Even if that is a ridiculously low bar for success.) In the meantime, it would great if he can successfully campaign to push the transition to net zero, or get more funding to tackle the skills crisis, mental health in the industry or combat tool theft.
Trending Stories