Business is booming for Fix Radio's 2019 Decorator of the Year
Posted: Friday, January 21st, 2022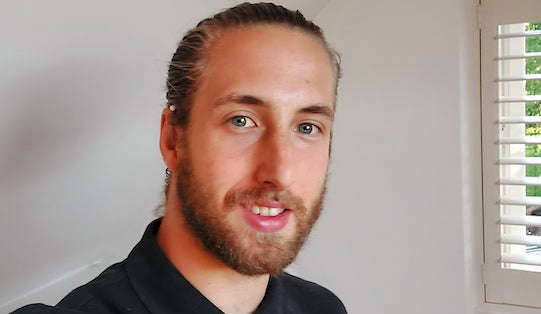 Fix Radio: How has business been since 2019 – have you been flat out?
Nick Sammut: Yeah – always booked up, always in advance. It is like chasing my tail – just working, working, working, all the time.
Fix Radio: How has your business changed since 2019? (Apart from being busy…)
Sammut: The volume has always been there, but my systems have changed quite a lot. I have got a lot more machinery – I have invested a lot more into dustless sanding. I've changed to a better spray system, and I got an air scrubber. So that pulls out any particles in the air, whether I'm sanding down or spraying, any mist or dust is taken out of the air making it a cleaner environment for my customers.
I am offering customers a more professional service. I was always professional but there is always something you can do to improve. It is about becoming the complete package.
Fix Radio: What prompted to you make the investment in the dustless sander and the air scrubber?
Sammut: I was professionalising the service that we offer. I benefit hugely from that, but also it is about trying to make the painting and decorating industry more professional.
Being on social media, other decorators see what I am doing, and I can lead by example.
Fix Radio: What advice would you give to people entering the Tradesperson of the Year?
Sammut: If you are confident in your work and you believe in the quality you produce, then just go for it. You haven't got anything to lose whether your shortlisted and don't win, or you get all the way to the final.
It is worth doing – go for it. Get yourself entered and don't be scared.
Fix Radio: How did winning the award help you?
Sammut: It is a real good way of giving customers confidence in you.
Sometimes they might never have seen any of your work. Sometimes it comes from recommendations, sometimes it is from seeing some work before, sometimes you might be going in cold. It is helpful in those situations.
Fix Radio: What lessons have you learnt in the last two and a half years?
Sammut: Find out what jobs are before you go and look at them. That will save you a lot of time. Get a feel for the customer's requirements before you set foot in their house, because you can weed out a lot of work that you don't necessarily want to do, by finding out the deadlines and the expectations of the work.
I find out what type of job they want doing; is it a rush job, or do they want an actual proper painting and decorating job?
Sometimes it is a bit rude but giving people my day rate or rough cost over the phone will also usually weed out people. If they are still interested, then I go to view them.
I used to go and look at everything when I started out; you can spend nearly every night of the week looking at jobs.
If your schedule allows for it and you can fit them in, do that. But as a professional, who works at a high level, I don't want to be doing rental properties. I want to be doing jobs where people want the quality that I offer.
Fix Radio: What advice would you give apprentices?
Sammut: You want to start off in the best possible way as an apprentice, so you want to go and work for a company to get hands on experience, as well as maybe as being at collage.
There are two different types of experience – textbook and then real life. Whilst textbooks are great, you learn more with whoever you work for. To give yourself the best possible start you want to work with some very good quality people. Find the best person locally to work for.
Trending Stories
Comments
Add a comment
Log in
to the club or enter your details below.