Direct Line estimates £46 million tools have been nicked since April 2021
Posted: Thursday, November 25th, 2021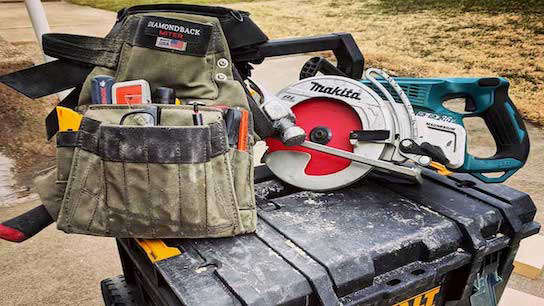 More than GBP£46 million worth of tools have been reported stolen from vans since the easing of lockdown in April 2021.
According to statistics, compiled by insurance firm Direct Line from UK police force data, £245,893 worth of tools are stolen every day.
Separate insurance by the insurer indicated that nearly four in ten tradespeople – 38% – reported incidents of tool theft.
Despite the growing wave of tool theft, Direct Line's research showed that 56% of respondents still leave tools inside the van overnight.
Many tradespeople also reported not having specific insurance to deal with the consequences of tool theft.
"Tool theft continues to be a real threat to tradespeople across the UK. While it's promising to see some implement measures to protect their tools, it is concerning that so many leave them in their vehicles overnight and not have the correct insurance in place to deal with the consequences of theft," said Jonny McHugh, business manager, Direct Line business insurance.
Direct Line's research did point to some signs of behavioural change on behalf of tradespeople – 30% of respondents said they now kept tools inside their property or garage overnight.
A further 25% had fitted alarms to their vehicles, and another 22% had fitted van CCTV or a dash cam.
Greater London reported the most cases of tool theft with 12,759 since April 2021. The next highest was West Yorkshire with 400 cases and then Northumbria with 233.
Trending Stories
Comments
Add a comment
Log in
to the club or enter your details below.