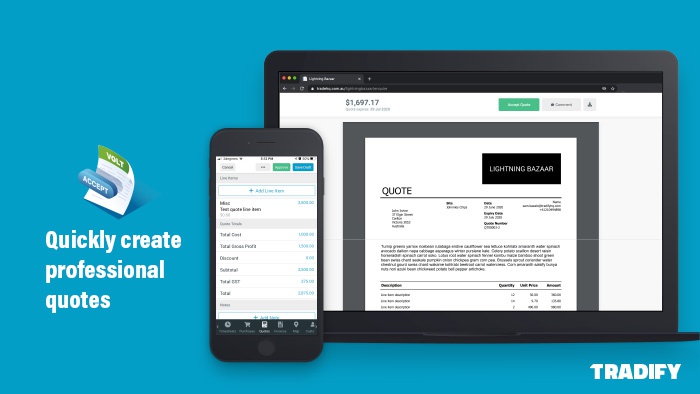 Save Time with Tradify's Job Management Software
Download the Tradify app today and start your 14 day free trial, plus if you use the code FIX50 when you sign up you'll get 50% off your first 3 months!
Our business literally doubled in the past two years and Tradify is a big part of that."


Brad Kuhlmey, The Hamilton Group
Join over 15,000 trade business owners using Tradify to save hours on admin time and get paid faster.
Enter Code FIX50 for 50% off your first three months!